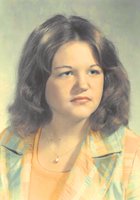 Joanne M. Pelton
Joanne M. Pelton
(nee Whitmer)
Age 61. Suddenly, Monday, April 10, 2017 at her home as the result of an apparent heart attack she was called to be with the Lord.
She was born in Joliet and a life long Joliet area resident and a graduate of the College of St. Francis with a degree in art, and a graduate of St. Francis Academy. She used her artistic skill to build a business with her husband making custom leather pieces for retail sale. She made a wide range of products from purses to guitar straps for celebrities. Her skill in leather work was just the tip of the iceberg. She was a gifted painter and could create beauty from almost anything she touched. Joanne credits her talent, not from her art degree, but from her mother. She was the ultimate lifelong Cubs fan who was able to see her dream fulfilled in 2016. Although she loved everything she did in her life, the center of the universe was her family; they are what gave her unquestionably the most love, peace and joy in life.
Preceded by her husband, Michael L. Pelton (1999); one grandson, Keith Michael Pelton (1996); and her parents, James and Rose Marie (nee Ambrose) Whitmer.
Survived by two daughters, Sarah (Kenrick A. Ali) Pelton of Gilman, IL and Roseanne (Jeffery) Odam of Diamond, IL; two sons, Gary Pelton and Vincent Pelton both of Joliet; 10 grandchildren, Felicity (24), Keith (2), Kenrick II (13), Kylee (12), Maria (16), Destiny (15), Michelle (14), Betty (11), Kyle (8), and Ashley (7); one sister, Cathy (Tony) Laker of Plainfield; and one brother, James (Vicki) Whitmer of Elmhurst, IL. Numerous niece, nephews, and cousins also survive.
Our mother was full of life and this sudden loss has left us in an unfamiliar place experiencing feelings none of us have ever felt before. It is for that reason we believe that she would want us to celebrate her life and not mourn her loss. As our family struggles with this profound loss, our mothers and grandmothers strength resides within each of us and we believe we will heal together a little more each day. We also believe for our family to truly pay tribute to her vivacious spirit, we intend to schedule a celebration of her life service at a later date. This will take place when our family can fully participate in the way our Mom would have ultimately wanted it. As it was our mothers request, cremation rites have been accorded. She will be buried next to her husband at Elmhurst Cemetery with just her immediate family in attendance. In lieu of flowers, memorials in accordance with the families wishes would be appreciated. Donations can be accepted at the Go Fund Me Page already established in her name. For more information, please call 815-741-5500 or visit her Memorial Tribute at www.fredcdames.com