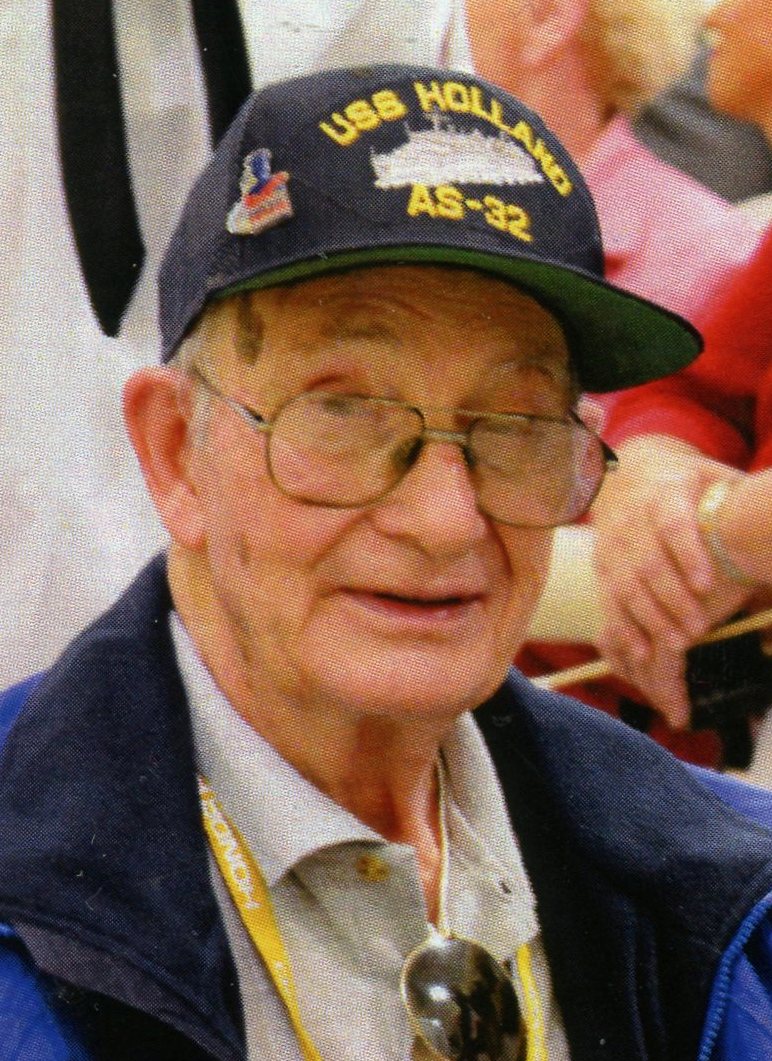 Frank Lutz Jr.

Frank Lutz Jr. age 90, passed away at home in Morris, IL on Wednesday, October 4, 2017. He was born in Morris, Illinois on October 31, 1926 to Frank and Agnes Lutz. Frank was educated at Immaculate Conception School, (ICS) in Morris and received a diploma from Morris Community High School.
Frank served in the United States Navy from 1944 through 1946 at the USS Sub-base, Pearl Harbor, Hawaii as a motor machinist mate, he was a member of relief/shakedown at the base and not assigned to any specific submarine.
On August 14, 1948 Frank married Beverly Ann Scott, together they had four children. Frank had many jobs throughout his life; his primary employment was at the Morris Paper Mill, later known as Federal Paper Board in the machine room. After leaving the mill, he worked in the maintenance department at the Grundy County Home until retiring in 1993.
He was a caregiver to his wife Beverly for decades; he enjoyed his family and friends. His special interest was watching nature in his extended back yard.
Frank was preceded in death by parents, a brother, John Martin, a daughter, Kathryn Ann (Greg) Mallcheck and his wife Beverly.
Survived by a brother, Lavern Roy (Jackie) Lutz, son James, (Brenda) Lutz, two daughters, Mary Jane (Charles) Sparrow and Elizabeth Ann (Lon) Vernnon. Nine grandchildren, Christopher (Erin) Lutz, Kimberly (Mark) Malone, Magen Lutz, Amy Hakey, Paul Sparrow, Kyle Sparrow, Garrett (Elysha) Mallcheck, Eric Vernnon, Jacob Vernnon. Nine great grandchildren, Ava and Landen Lutz, Garrison Mallcheck, Marissa, Marla and McKenna Malone, Grant and Logan Sparrow, Wyatt Whelchel.
Graveside funeral services for Frank Lutz Jr. will be Saturday, October 21, 2017 at 11 a.m. at Mt. Carmel Catholic Cemetery with Father Ed Howe officiating. Full military honors will be conducted under the auspices of the United States Navy and the Morris Color Guard. As it was Frank's request, cremation rites have been accorded. Preferred memorials may be made as gifts in Frank's memory to Joliet Area Community Hospice, 250 Water Stone Circle, Joliet, IL. 60431. Arrangements under the direction of the Fred C. Dames Funeral Home, Morris, for more information please call 815-942-5040 or visit his Memory Tribute at www.fredcdames.com