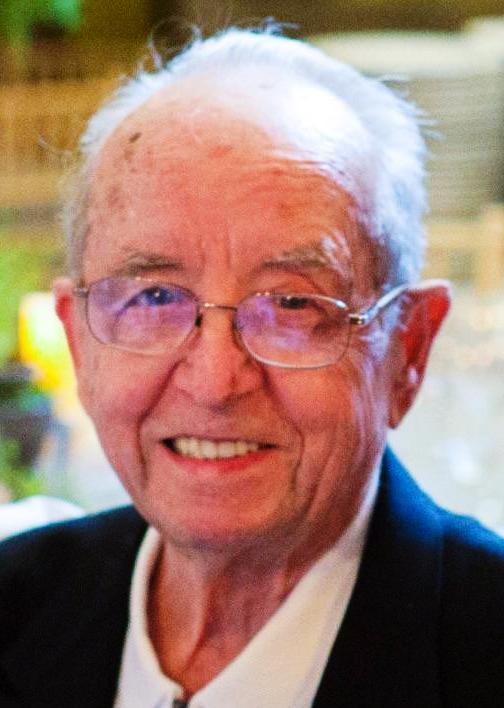 Anthony Alexander Moauro
Anthony A. Moauro
Anthony Alexander Moauro, age 89, late of Shorewood, and a lifelong Chicago area resident, passed away peacefully, Saturday, October 7, 2017 at home, with his loving family by his side.
Born November 16, 1927 in Chicago, he was the son of the late Cassidoro and Maria (nee DiCarlo) Moauro. Tony was a proud U. S. Army Veteran of World War II, attaining the rank of Corporal. He owned and operated Anthony Moauro and Son Produce, and was a founding partner of Fresh Bunch Enterprises and Produce Pros.
Tony's very nature exemplified good men do exist and happy marriages are not extinct as validated by his lifelong love, Violet.
"...The other night, dear, as I lay sleeping, I dreamed I held you in my arms, but when I awoke, dear, I was mistaken, so I hung my head and I cried... you are my sunshine, Tony. Love, Violet."
Surviving are his beloved wife of 67 years, Violet (nee Merkl) Moauro; his children, Anthony Moauro, Jr. of Shorewood, the late Agnes Moauro, Dr. Casey (Cindy) Moauro of Shorewood, Maria (John) Graves of Naperville, and Robert (Mary Beth) Moauro of Bolingbrook; 12 grandchildren, Jeremiah Moauro, Katherine Moauro, Sarah (Rory) McClenaghan, Julia Moauro, Brandon (Michelle) Graves, Kacie Graves, Toni (Sebastian) Arias, Joni Graves, Megan (Eric) Newby, Robert Moauro, Michael Moauro and Colleen Moauro; two great-grandsons, Nathan and Owen; one brother, John Moauro of Las Vegas, NV; one sister, Lena DePinto of Mt. Prospect; and numerous nieces, nephews, and cousins.
Funeral services for Anthony Moauro will be held Thursday, October 12, 2017 at 11:00 a.m. at Messiah Lutheran Church, 40 Houbolt Road, Joliet. Interment will be at Woodlawn Memorial Park. In lieu of flowers, memorials in his name to Messiah Lutheran Church would be appreciated. Visitation will be held Wednesday, from 3:00 to 8:00 p.m. at the Fred C. Dames Funeral Home, 3200 Black at Essington Roads, Joliet. For more information, please call (815) 741-5500 or visit his Memorial Tribute at www.fredcdames.com