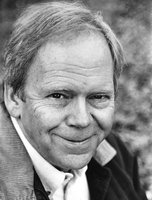 Joseph Michael Baltz
Joseph Michael Baltz

"Life is simple. Something to do, someone to love, and something to look forward to…" On November 4, 2017, Joe Baltz passed away peacefully, surrounded by his family and a few friends. Everyone was busy talking and no big fuss was made, the way we think he would've liked it. He leaves behind a creative, spiritual and human legacy that reached an incredible amount of people on a profound level. The past 5 years, Joe battled ALS, a cruel fate for someone who could make just about anything with his hands, and who once walked by himself from Joliet, IL to the Black Hills of South Dakota. He dealt with it the way he dealt with life - honestly, resourcefully, and with humor. The world loses a great advocate of the nuance, complexity and wonder of our human condition. It loses a supporter of all people, especially the meek, the voiceless, and those too shy to believe in themselves. Heaven gains someone unafraid of challenging ideas, fighting for what he thinks is right, and savoring both the extraordinary and the ordinary gifts of life. He believed in patience, kindness, and that everyone had talents inside them waiting to be discovered. He believed in people and he measured life in friendships. Forever curious about different perspectives, it didn't matter if you were the wealthiest person he'd ever met or completely destitute. In fact, Joe didn't have much use for social status. He wanted authenticity. He wanted to know your story. He collected stories, read them, wrote them, and told them with a charisma that captured his audiences immediately. Stories were his way of searching for meaning and bonding with friends, old and new.
Joe had a knack for Capitalizing all Small Things, so we could see that they, in fact, were Big Things. He loved the detail of life; he relished daily interactions, and delighted in everyday humanity. He dedicated his life to searching for Truth: in people, places, and things. He loved diners because they were "real", and fiercely protested the takeover of small business by corporate America. He championed his students by revealing the powerful creativity every single one of them held. And he challenged his friends and family not to focus on problems, but instead ask better questions.
He attended St. Raymond Elementary and Joliet Catholic High School. He later went on to study at Joliet Junior College, Stephens College, University of Washington-Seattle (B.A. in Theater), University of Illinois (M.A. in Theatrical History), and Governor's State University (M.A. in Photography).
He is preceded by his mother, Lydia Baltz (née Peeling); his father, Paul Meade Baltz; and his brother, John (Ginny) Baltz.
He is survived by his wife, Marie Pierre; his daughter, Emilie; his son, Timothee; his brothers and sisters, Paul Baltz, Nan (Dave) Clinton, Jim (Cetta) Baltz, Sally (Ed) Kowalski, and Mary (Pat) Lenaghan; his nieces and nephews; and all of his loving and supportive friends and colleagues.
Joe had several careers over his life, and his most recent was his favorite - photography teacher at Joliet Central High School. Prior to that, he worked as a professional actor in Chicago and New York, touring with the Goodman Theatre, and several other productions, including his own one-man show about his favorite poet, Robert Service. For twenty years, he owned his own picture frame store in Joliet, Jewel Frame Shop. In 2000, he followed his lifelong hobby of photography into his most passionate profession: teaching. He adored his students at Joliet Central and championed them by revealing the powerful creativity every single one of them held. He believed in each one and what they had to offer their classroom, their school, and their community. Joe was also an incredibly skilled writer who leaves behind a trove of essays, projects, short stories, and correspondences.
To all the friends, family, doctors, nurses, hospice workers, students, waitresses, and especially Joe's incredible wife, Marie Pierre, who offered such support throughout: your Acts of Kindness allowed us to see the beauty that lies within the hearts of humanity. And, in doing so, we built Joe a wonderful road for the walk ahead.
A Memorial Gathering will be held from 4:00-8:00 p.m. on Thursday, November 9, 2017 at the Fred C. Dames Funeral Home, 3200 Black at Essington Roads, Joliet, IL. As it was his request, cremation rites have been accorded. A celebration of Joe's life will be planned for late November/early December, with an announcement to follow. In lieu of flowers, memorials to his family to be used in accordance with his wishes would be appreciated. For more information, please call 815-741-5500 or visit his Memorial Tribute at www.fredcdames.com