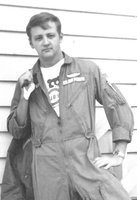 Mark A. Offerman
Mark A. Offerman
Age 71, of Wheeling, passed away suddenly on Tuesday, November 14, 2017 at Glenbrook Hospital, Glenview, IL. He was born December 20, 1945 in Joliet, the son of the late Raymond and Marilynn (nee Dames) Offerman. Mark was raised and educated in Minooka; he resided in California for many years and returned to Northern Illinois in 1997. Graduate of Minooka High School, Class of 1964, where he served all four years as class president. He had the highest batting average of the 1962 Minooka Indians Baseball Team where they reached the State level. Mark was known as the "Dad" of his neighborhood, assisting all his neighbors in several capacities. He received his Bachelor's Degree in Psychology from the University of Missouri. A U.S. Air Force Veteran of the Vietnam War, Mark was trained as a Vietnamese Interpreter while serving his country. He retired from Allstate Insurance Co. as a computer programmer and was formerly employed by Pacific Bell. He was a lifelong Chicago Cubs fan.
Surviving are his brother Ric (Cathy) Offerman of Minooka; his sister, Valerie (Jim) Seehafer of Bloomington; cherished uncle of Laurie Offerman, Carrie Offerman, Matt (Lise) Offerman all of Minooka, Nick (Megan) Offerman of Los Angeles, CA, and Nicole Seehafer; his grandnieces and nephews, Elise and Holly Vice, Sunshine Offerman, Jeffrey, Makenzie and Jada Risberg, Maggie and Harper Offerman and Bailey Bevers.
He was preceded by his parents and his nephew, Christopher Seehafer.

Mark will be laid to rest at one of his favorite places in California. A memorial gathering will take place at the Fred C. Dames Funeral Home, 3200 Black at Essington Rds., Joliet on Wednesday, November 22, 2017 from 3:00 until 7:00 p.m. In lieu of flowers, memorials in his name to The Wounded Warriors Project 4899 Belfort Road, Suite 300, Jacksonville, FL 32256 would be appreciated. For more information, please call 815-741-5500 or visit his Memorial Tribute at www.fredcdames.com