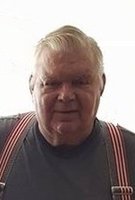 Thomas "Tom" Adamaitis
Thomas Adamaitis
"Tom"
Thomas Adamaitis passed away peacefully at the age of 76 on Friday, November 24, 2017 at the Joliet Area Community Hospice Home.
Tom was born on July 30, 1941 and raised in Chicago, IL. He attended Maryville Academy in Des Plaines, IL until his junior year during which years he played football, basketball and played the saxophone and clarinet in the school band. Tom spent a short period of time in Rockford, IL before returning to Chicago in the early 1960's. He then relocated to Will County in the late 1980's, living in Lockport for many years and finally buying his first home in 2002 in Joliet where he settled. Throughout his life, Tom held many jobs; he was a bartender, truck driver, furniture mover, and carpenter. He retired in 2016 from American Sealcoat in Joliet, the business he owned and operated for 25 dedicated years.
Tom spent his free time by staying busy with the things he enjoyed. He loved fishing; his favorite spot was Eagle River, WI. He also enjoyed watching movies and television, doing crossword puzzles, playing hidden object games on the computer, and watching the Bears and the Bulls. Of his many accomplishments, he was extremely proud that he quit smoking and drinking in late November of 1986 and never picked up another cigarette or alcoholic beverage since.
Survived by his children, Thom (Renee) Adams of Pecatonica, IL, Kelly Shea of Pecatonica, IL, Rosemarie (Charles Jr.) Janousek of Braidwood, IL, and Tony Adamaitis of Rockford, IL; his siblings, Gerald "Jerry" Adamaitis of Bolingbrook, IL, Carolyn Lewis of Jackson, WI, Margaret "Midgie" (Bob) Keily of Wheeling, IL; his grandchildren, Shanelle, Tabatha, Robbie, Anthony, Tyler, Savanna, Gino, Salvatore Jr., and Halas; great grandchildren, Savannah, Sereneity, Shaelynn, Jeremiah, Kannon, Braylin, Rylan, and Treylen; and his nephews and nieces, Donald Adamaitis Jr, Steven Adamaitis, Chris Adamaitis, Vincent Adamaitis, Gerald Adamaitis Jr., Peggy Sue Mys, Sheila Bracken, John Adamaitis, Patti Adamaitis, Paul Reilly, Kelly Arndt, Marty Prigge, Rob Prigge, and Kris Stolzenburg.
He was preceded by his wife, Karen Adamaitis; his son, Timothy Adamaitis; his father, Alex Adamaitis; his mother, Rosemarie (Bruno) Rice; and his siblings, Donald Adamaitis Jr., Maryrose Adamaitis, and James Adamaitis.
A Memorial Visitation for Thomas Adamaitis will be held Friday, December 1, 2017 from 1:00- 5:00 p.m. at the Fred C. Dames Funeral Home, 3200 Black at Essington Roads, Joliet, IL with a Memorial Service at 5:00 p.m. Fr. Chris Groh will officiate. As it was his request, cremation rites have been accorded. In lieu of flowers, memorials in his name to the American Diabetes Association or Wounded Warrior Project would be appreciated. For more information, please call 815-741-5500 or visit his Memorial Tribute at www.fredcdames.com