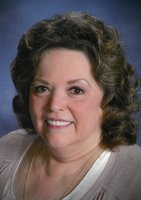 Susan M. Landerman
Susan M. Landerman
(nee Pubentz)
Age 69, of Joliet, passed away peacefully on Monday, December 4, 2017 at the Joliet Area Community Hospice Home surrounded by her loving family.
She was born September 27, 1948 in Joliet, to the late Robert and Charlotte (nee Heiden) Pubentz. She relocated to several communities but returned to Joliet in 1984. She was a graduate of Plainfield High School, Class of 1966. Susan retired in February, 2017 from A. T. & T. following many years of service. She was a member of St. Peter Lutheran Church.
Susan was a loving wife, mother and grandmother whose extended family gravitated to her.
Susan is survived by her children, Elizabeth (Gary) Dohrer, Joseph (Nikkie) Landerman, Michele (fiancé Mark Oslager) Stagner and Julie (James) Larson; numerous grandchildren and great-grandchildren; several brothers and sisters; her in-laws; nieces and nephews; classmates; and dear friends.
She was preceded in death by her loving husband of 43 years, Fred E. Landerman (2013), and her parents.
Funeral services for Susan M. Landerman will be held Sunday, December 10, 2017 at 1:00 p.m. at the Fred C. Dames Funeral Home, 3200 Black at Essington Roads, Joliet. Interment will follow at Plainfield Township Cemetery. In lieu of flowers, memorials in her name to Joliet Area Community Hospice would be appreciated. Visitation will be held Saturday from 2:00 to 6:00 p.m. at the funeral home. For more information, please call 815-741-5500 or visit her Memorial Tribute at www.fredcdames.com