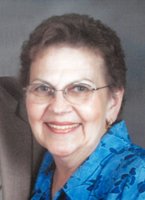 Barbara L. Brannigan-Hutson
Barbara L. Brannigan-Hutson
Barbara L. Brannigan-Hutson passed away at the age of 75, on Monday, January 8, 2018, at Joliet Area Community Hospice, surrounded by her loving family. She was born in Chicago, IL, on January 13, 1942, to the union of John and Dixie (nee Dugan) Schmit. Barbara recently worked as a secretary and volunteer at Joliet Area Community Hospice, was formerly employed as a secretary at American Foundry Association and Des Plaines Bank, and she also drove a school bus. She was an active member of Holy Family Catholic Church in Shorewood, where she was a Eucharistic Minister. In her free time, she enjoyed playing bingo and bunco with her friends at Shorewood Glen. A caregiver by nature, she helped take care of her mother later in life. She was a devoted wife who loved her family more than anything.
Barbara is survived by her husband of 14 years, Raymond Hutson; three sons, Dan (Kim) Brannigan, Marty (Candace) Brannigan and Kevin (Monja) Brannigan; her step son, Kenneth (Carla) Hutson; 12 grandchildren; five great grandchildren; and numerous aunts, uncles, nephews and cousins.
She is preceded by her parents; her daughter, Mary Margaret Brannigan; her brother, John Schmit; and her first husband, Patrick Daniel Brannigan.
Funeral Services for Barbara L. Brannigan-Hutson will be Friday, January 12, 2018 at 9:15 a.m. from the Fred C. Dames Funeral Home, 3200 Black at Essington Rds., Joliet, IL, to Holy Family Catholic Church, 600 Brook Forest Ave, Shorewood, IL, where a Mass of Christian Burial will be celebrated at 10:00 a.m. Interment will take place privately by the family at All Saints Cemetery in DesPlaines, IL. In lieu of flowers, memorials in her name to Joliet Area Community Hospice would be appreciated. Visitation will be held on Thursday from 3:00 to 8:00 p.m. For more information, please call 815-741-5500 or visit her Memorial Tribute at www.fredcdames.com