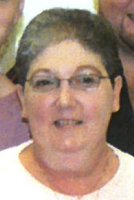 Agnes Lee "Lee" Manning
Agnes Lee (nee Hawkins) Manning, age 74, of Joliet, passed away peacefully Saturday, February 3, 2018 at Joliet Area Community Hospice Home surrounded by her devoted family.
Born January 20, 1944 in Mannington, West Virginia, she was the daughter of David and Margaret (Morgan) Hawkins, Sr. She was a graduate of Lockport Township High School and Joliet Junior College.
Lee worked for 41 years as a nurse at Silver Cross Hospital, first as a medical-surgical and intensive care nurse, and then spent many years as a dialysis nurse. She was a caring and empathetic professional, who became a dialysis patient herself, and was the recipient of a kidney transplant in 1978. The donor was her own brother, and the kidney remained functioning for 39 years throughout the rest of her life.
Surviving are one son, Sean Manning of Joliet; one daughter, Susan Schraer of Minooka; two granddaughters, Nicole (Andrew) Debnam and Amy (Michael) Albrecht; and two great-grandchildren, Isabella and Kolton Albrecht.
She was preceded in death by her beloved husband of 51 years, Richard G. Manning (June 3, 2015); her parents; and her brother, David (Mary Jo) Hawkins, Jr.
Funeral Services for Agnes Lee Manning will be held Wednesday, February 7, 2018 at 11:00 a.m. at the Fred C. Dames Funeral Home, 3200 Black at Essington Roads, Joliet. Interment will be in St. Joseph Cemetery, Joliet. Memorials to the Kidney Foundation, Joliet Area Community Hospice or Wish Upon A Star Foundation would be appreciated. Visitation will be held Tuesday, from 4:00 to 8:00 p.m. at the funeral home. For more information, please call (815) 741-5500 or visit her Memorial Tribute at www.fredcdames.com