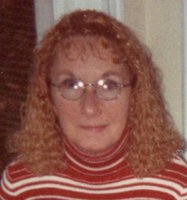 Sandra L. "Sandie" Hill
(nee Fiday)
Sandra L. Hill passed away peacefully on Monday, February 5, 2018, at her late residence in Braidwood, following a courageous battle with cancer, with her family by her side. She was born in Joliet, December 26, 1951 and a lifelong Joliet area resident, relocating to Braidwood, IL. six years ago. She was a graduate of Plainfield High School. She was employed at the Dollar General Store in Diamond as the store manager for the last 8 years, however has worked for Dollar General for over 15 years. She worked right up until she could not work any longer due to her illness.
Sandra is survived by her two daughters, Crystal Hill of Bozeman, MT and Melissa (Dean) Agelson of Las Vegas, NV; four grandchildren, Taylor and Jacob Agelson and Zeke and Shanna Smith; one great-grandson, Mason Agelson; one brother William Fiday of Joliet. Numerous nieces and nephews and cousins also survive.
She is preceded by her loving husband of 46 years, Jerry L. (2017); her parents, William and Mildred ( nee Rapcan) Fiday.
Funeral services for Sandra L. Hill will be held on Friday, February 9, 2018, at 11:00 a.m., at the Fred C. Dames Funeral Home, 1201 W. Route 6 at Deerpath Drive, Morris, IL. Interment will follow at Abraham Lincoln National Cemetery. In lieu of flowers, memorials can be made to the Hill Family for future distribution to causes near and dear to their heart. Visitation will be held on Friday from 9:00 a.m. until time of services at 11 a.m. For more information, please call (815) 942-5040 or visit her Memorial Tribute at www.fredcdames.com