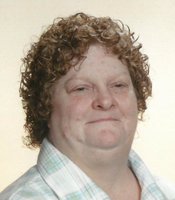 Joyce Nadine Crisostomo
On Saturday, February 10, 2018, Joyce Nadine Crisostomo, (nee Mitchell), of Joliet, passed away at the age of 62, surrounded by family. Joyce was born on June 9, 1955 in South Dakota to Lowell Eugene and Dona Mitchell. Joyce was a stay at home mom who loved spending time with her family. She often liked to boast about her children, and grandchildren, and their accomplishments. She was hardly ever without a picture or a story about those she loved. Joyce looked forward to visits from her grandchildren, as they helped her to stay young and gave her purpose. She was a caring individual who would help anyone she knew. Joyce was a 15 year cancer survivor and would participate in the Joliet Relay for Life. It is her wish that you celebrate her life instead of mourn her death.
Joyce is survived by her husband of 42 years, Saul; her children, Jason (Jennifer) Crisostomo, Juanita Crisostomo, Nadia Crisostomo, and Amber (John) Lucenta; her eight grandchildren, Ashleigh, Jeremiah, Andrew, Jacelyn, Julia, Jordynn, Gianna, and Edwin; as well as many extended family and friends.
She is preceded in death by her parents.
A Memorial Gathering will take place on Thursday, February 15, 2018 from 4:00-7:00 p.m. at the Fred C. Dames Funeral Home, 3200 Black at Essington Rds., Joliet, IL. In lieu of flowers, the family requests donations to be made in memory of her to the American Cancer Society. For more information, please call 815-741-5500 or visit her Memorial Tribute at www.fredcdames.com