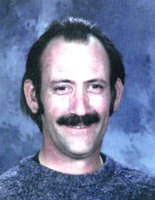 Joseph M. Felker
Joseph Michael Felker, age 66, of Plainfield, passed away Friday, April 13, 2018 at Edward Hospital following a five year battle with cancer.
Born October 22, 1951 in Chicago, he was the son of the late Leonard J. and Gloria K. (Clair) Felker. He was a graduate of Bogan High School, Chicago, Class of 1970, and worked for Packy Webb Ford in various capacities. Joe enjoyed woodworking and model trains.
Surviving are his loving sister, Milissa "Missy" (Gordon, Jr.) Ferguson of Minooka; and numerous cousins.
Graveside services for Joseph Felker will be held Tuesday, April 17, 2018 at 11:00 a.m. at St. Mary Immaculate Catholic Cemetery, Plainfield. There will be no visitation. In lieu of flowers, memorials in his name to the American Cancer Society would be appreciated. Fred C. Dames Funeral Home is in charge of arrangements. For more information, please call (815) 741-5500 or visit his Memorial Tribute at www.fredcdames.com