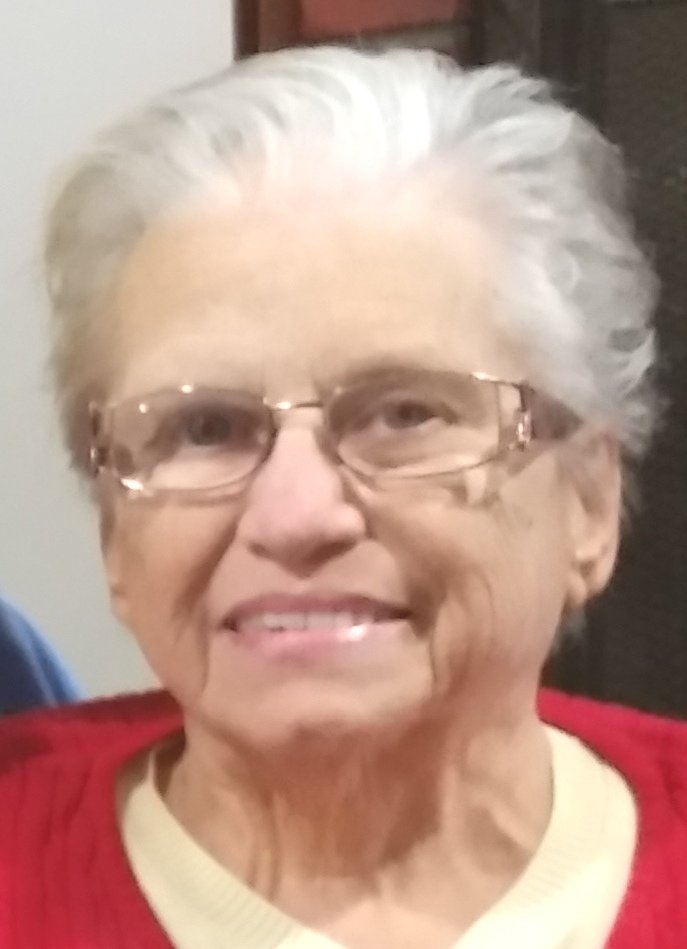 Obituary of M. Charlene Schreiner
M. Charlene Schreiner
(nee Lehmann)
Age 82. At rest Wednesday, February 15, 2017 at RML Specialty Hospital in Hinsdale, IL. Born in Elgin, IL the daughter of the late Joseph and Minnie (Lusthof) Lehmann. A resident of Joliet the past 65 years. Active member of St. John the Baptist Catholic Church. Associated with the PTA where she served as room mom for all her children. A former Cub Scout Leader and operator of "Mom's Taxi Service".
Survived by her loving husband of 62 years, Clyde A. Schreiner of Joliet; six children, Michael (Norma) Schreiner of Phoenix, AZ, Robert (Marianne) Schreiner of Plainfield, Charles (Deb) Schreiner of Shorewood, James Schreiner of Wilmington, Kathy (RB) Henschen of Morris and Dan Schreiner of Morris; grandchildren, Nikki (Mike McCormack), Joe, Adam, Kyle (Becky), Jennifer, Craig (Kim Gasior), Heather (Aaron Moore) Schreiner, Tony (Val) Henschen, Amy (Jason) Stevens, Josh Henschen and Eric Hileman; several great grandchildren; sister-in-law of Richard (Therese) Schreiner, John (Vi) Schreiner, Tom Schreiner and Mary Ann (Lance) Hileman; numerous nieces and nephews.
Preceded by her parents; siblings, Agnes (Frank) Ludden, Cecelia (Henry) Weiss, Joe (Shirley) Lehmann, Rosemary (Bill) Stevens, Louise (Shorty) Gordon, Veronica (Stan) Mazuryek and Marcella (Joseph) Ludden; sister-in-law, Barbara Schreiner and brother-in-law, Donald Schreiner.
Funeral Services for Charlene Schreiner will be Tuesday, February 21, 2017 at 9:30 a.m. at the Fred C. Dames Funeral Home, 3200 Black at Essington Road, Joliet, IL . Interment Abraham Lincoln National Cemetery. Visitation, Monday 4-8 p.m.. For further information please call 815-741-5500 or visit her Memorial Tribute at www.fredcdames.com