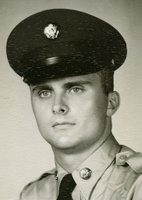 John O. Findlay
John O. Findlay, age 78, of Minooka, passed away Sunday, January 6, 2019, at home surrounded by his loving family. He was born October 3, 1940, the only child of the late Stanley and Gudrun (nee Hjemvick) Findlay. John was a lifelong farmer in the Minooka area.
Survived by his loving wife of 40 years, Linda (nee Bernhard) Findlay; four children, Laura (Nick) Krabel, Jeff (Katie) Findlay, Brian Findlay and Julie Findlay; one grandson Hart and his collie, Lucy.
John graduated from the University of Illinois with a degree in Ag Economics. After college, he proudly served his country in the U.S. Army stationed in Korea. After being discharged, he returned home to farm and raised his family on the same homestead where he was raised. John was known for his sense of humor. He loved a good joke, Diet Pepsi and a candy bar. Above all else, he loved his family and friends and will be missed by all who knew him.
Visitation for John O. Findlay will be held on Thursday, January 10, 2019 from 1-7 p.m. at Fred C. Dames Funeral Home, 3200 Black Road at Essington in Joliet. Funeral services will be held on Friday at 10 a.m. meeting directly at Plattville Lutheran Church, 5475 Bell Road, Minooka, with Rev. Bret Reedy officiating. Interment will be private at Abraham Lincoln National Cemetery in Elwood. Memorials in his name to Joliet Area Community Hospice or Plattville Lutheran Church would be appreciated. For more information, please call (815) 741-5500 or visit his Memorial Tribute at www.fredcdames.com