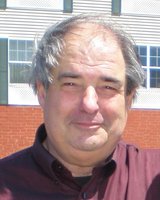 William James "Bill" Elliott
William James Elliot
"Bill"
William James Elliott passed away peacefully, at the age of 70, on Sunday, January 6, 2019, at Symphony of Joliet. He was born on September 15, 1948, the eldest son of the late James Roy and Rose Mae Harriet (nee Landsverk) Elliott. Bill was born and raised in Minneapolis, MN, and graduated from West High School where he won a National Award for writing the first language for computers. Bill was a graduate of the University of Minnesota, receiving a Bachelor's Degree in Electrical Engineering. "After graduation, he enlisted in the United States Army, where he proudly served his country during the Vietnam War achieving the rank of 2nd Lieutenant. Stationed in Soest, Germany, he was highly respected by his peers as a man they could always depend on. "I'll be there." That was Bill.
He was a self motivator in all aspects of his life, brilliant and highly creative with computers. Not only did Bill work as a Real Estate Broker in Chicago, he established a successful company called Context, that served the medical field entering coding data in their computer systems easing the workload of doctors, nurses and their support personnel. He also worked with many companies creating websites and doing their computer programming. Bill took great pride in his rebirth as a Christian man. Above all of the accomplishments in his life, being a man of faith is what meant the most to him.
Bill is survived by his brother, Phillip Elliott and his sister, Constance Lynn Elliott.
He was preceded in death by his parents.
Funeral Services for William James Elliott will be held on Friday, January 11, 2019, 2:00 p.m., at Abraham Lincoln National Cemetery, 20953 W Hoff Rd, Elwood, IL. Full military honors will be held under the auspices of the United States Army and the Abraham Lincoln National Cemetery Memorial Squad. Friends and relatives are asked to meet at the information center at Abraham Lincoln National Cemetery at 1:45 p.m. Arrangements have been entrusted under the care and guidance of the Fred C. Dames Funeral Home, Joliet, IL. For more information, please call 815-741-5500 or visit his Memorial Tribute at www.fredcdames.com