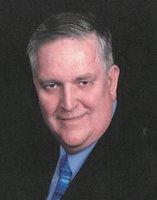 John Kenneth Van Horn
John Kenneth Van Horn, age 71, late of Alexandria, VA, and formerly of Plainfield, IL, and Branson, MO, passed away Monday, July 29, 2019 at Virginia Hospital Center in Arlington, VA.
Born June 22, 1948 in St. Louis, MO, he was the son of the late Harold A. and Norma (nee Klobe) Van Horn. John received his Bachelor of Science Degree in Physics from Drury University, Springfield, MO, and his Master's Degree in Instructional Technology from Northern Illinois University. He was employed for many years as a Health Physicist for the former Commonwealth Edison, now Exelon LaSalle County Nuclear Generating Station, and later was the owner and operator of Mathnasium of Plainfield.
John spent much of his career working with other educators in implementing the STEM program through the Illinois Teachers Academy for Math and Science and the University of Illinois. He was also past president of the Midwest Chapter of the Health Physics Society and was a board member of the Chicagoland Co-Op for the Mathnasium organization.
He was a member of Family Harvest Church, Tinley Park, for 22 years, and in his free time, enjoyed astronomy, playing chess, spending time with his family and grandchildren, and being an active partner in editing and proofing for his wife's publishing business, Van Horn Enterprises. He was also a lifelong St. Louis Cardinals fan.
Surviving are his beloved wife, Christine A. (nee Lump) Van Horn; three children, Shawn (Kristin) Van Horn of Nixa, MO, Mark (Amanda) Kimmons of Ozark, MO, and Janina (Matthew) Lessmeister of Shorewood, IL; and seven grandchildren, Matthew, Zachary and Geoffrey Van Horn, George and EmmaSue Kimmons, and Skyler and Gavin Lessmeister.
Visitation for John K. Van Horn will be held Friday, August 9, 2019 from 4:00 p.m. until the time of funeral services at 7:30 p.m., at the Fred C. Dames Funeral Home, 3200 Black at Essington Roads, Joliet. Interment will be private.
In lieu of flowers, memorials in his name to St. Jude Children's Research Hospital would be appreciated.
For more information, please call (815) 741-5500 or visit his Memorial Tribute at www.fredcdames.com