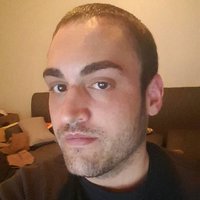 Kevin Eric O'Dette
Kevin Eric O'Dette, age 31, of New Lenox and formerly of Tinley Park, IL, began his Eternal Life in Heaven on Monday, September 2, 2019.
Kevin was born on March 31, 1988, the son of Tom Sr. and Bonnie (nee Bollman) O'Dette, in Tinley Park, where he was welcomed into this world by his wonderful brothers, Tom II, Tony, and Brian. He will also be missed by his sisters-in-law, Kerryanne (nee Keefe), Traci (nee Driscoll) and Andrea (nee Aguirre) and by his beautiful nieces and nephews, Madalyn, Anthony, Tommy III, Tayloranne, Emily, Avery and Michael.
Kevin's short life was full and truly blessed through his relationship with the love of his life, Andrea McGinley. Kevin is sorely missed by his constant companion, Skeeter, his little dog. His extended family includes two aunts, two uncles, and seven cousins.
Precious son, you are a part of us and physical parting will not separate us. Always and in all ways. Praise be to God.
Funeral Services were held privately by the family. Fred C. Dames Funeral Home is in charge of arrangements. For more information, please call 815-741-5500 or visit his Memorial Tribute at www.fredcdames.com