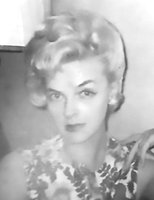 Lorraine Josephine Bowden
Lorraine Josephine (Bernadette) Bowden (nee Cesna), of Joliet, IL, passed away on Thursday, September 5, 2019 surrounded by her loving family, after a very serious health condition which she bravely and courageously battled for the past 18 months. She rose to the Heavens, where she is now resting in eternal peace.
Lorraine was born in Chicago on January 30, 1932 to Walter and Magdalena (nee Rekasis). Lorraine completed her course of study at Saint George School on June 17, 1945. She loved to reminisce about her days as a telephone operator in Pennsylvania and loved working with her friend Willa at her manufacturing job in Addison, IL, of which she had very fond memories.
She grew up in Chicago, where she met her first husband Earl, a WWII Veteran, and married on July 8, 1950. They enjoyed their life together, having one child, Leslie Anne. Earl passed at the young age of 37 on May 21, 1963.
Lorraine went on to meet Kenneth Bowden, marrying on January 26, 1967, and having one child, Kenneth Bowden. They enjoyed their many travels and moves around the country, until settling back in the Chicago area, residing in Joliet until his death on December 9, 1994.
Lorraine loved her life as a homemaker and her world centered on her family. She enjoyed shopping, reading, fishing, movies, golf, playing games, traveling and enjoyed other interests, but most importantly visits from her family and family gatherings. She enjoyed life and did her very best to live hers to the fullest the last 18 months, despite her condition.
She is survived by her daughter Leslie White Kwasneske (Paul); son, Kenneth (Allison) Bowden; grandchildren Ginger (Eric) Heilbrunn, Joseph (Kara) Hill, Scott (Amanda) Hill, Jeremy (Brittany) Hill, Nicholas (Lanie) Bowden, Kenneth, Kendall, Aiden and Austin Bowden, Ashley (Raymond) Harrison, Kelsey (Timothy) Haberzetle; and great grandchildren, Hailey Peterbok, Tristan Peterbok, Kyla Hill, Joseph Hill, Julia Hill, Alissia Hill, Elia Hill, Adele Hill, Noah Hill, Liam Bowden, Aubrie, Danica and Grace Harrison, and Nolan and Colton Haberzetle. Also surviving are many nieces and nephews, including special nieces, Karen, Lorna, Nancy and nephews, Rian and Mike.
Preceded in death by her first husband, Earl Moyer; her second husband, Kenneth Bowden; parents, Walter and Magdelena; sister, Genevieve (Lawrence) Kelly; brother, Lenny (Vicki) Cesna; niece, Janice Kelly; and many others that are no longer with us.
The family would like to thank her special caregivers, Brittany and Jeremy Hill, who made it possible for her to spend as much time as possible at home during her difficult time and did an amazing job; your care and compassion will always be remembered. Also, special thank you to her nurses, Dawn and Calandra, among many others who lovingly and compassionately cared for her. May God bless you.
Private services for Lorraine Bowden will be held on Friday, September 13, 2019, at the Fred C. Dames Funeral Home, 3200 Black at Essington Rds., Joliet. Interment and Committal Prayers will follow at Woodlawn Memorial Park. Friends are encouraged to contact the family to attend an evening memorial open house on Friday. For more information, please call 815-741-5500 or visit her Memorial Tribute at www.fredcdames.com