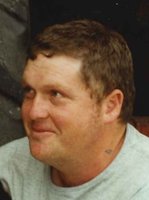 Richard C. "Rick" Corneglio, Jr.
Richard C. (Rick) Corneglio, Jr. of Farmer City, age 55, died September 5, 2019 at OSF St. Francis Medical Center in Peoria after a long illness.
Born September 20, 1963 to Roberta and Richard Corneglio, Sr, of South Wilmington, he graduated from Gardner-South Wilmington High School, Joliet Junior College and Illinois State University. After working for Tractor Supply Company, he served as Operations Superintendent at ADM Grain in Farmer City from 1989 to 2011. In 2012, realizing his dream of owning his own business, he founded Corneglio Ag in Farmer City. His loyal staff has kept the business going during his illness, for which his family thanks them. He was an active supporter of the Farmer City/Dewitt County Fair and the Farmer City Races, serving as president of the Farmer City Fair Association Board for many years.
He was preceded in death by his parents, and is survived by his aunts and uncle, Wayne Corneglio, Kathleen Keest, Carol Myers and Sandra Sowers and cousins, Mark Corneglio, Andrew Sedrel, and Elizabeth Keest Sedrel. Sadly, he was only recently engaged, and is also survived by his fiancee, Deena Sallee, and her children, Alex Rothery, Danielle Sallee, and Dawson Sallee.
A celebration of Rick's life will be held at the Expo Building at the Farmer City Fairgrounds October 26, 2019 from 1:00- 4:00 p.m. Recognizing both the fondness Rick had for farm equipment and his commitment to the Fair, his friends and family have established a fund to create a Rick Corneglio Memorial Tractor Show at the fairgrounds. Memorials may be made to that fund at Corneglio Memorial c/o Heartland Bank, 333 S. Main, Farmer City 61842, to the American Cancer Society or Family Reach, a non-profit which helps alleviate the financial burden on cancer patients and their families, (familyreach.org). Arrangements entrusted to Fred C. Dames Funeral Home in Morris, IL. For information, please call (815) 942-5040 or visit his Memorial Tribute at www.fredcdames.com