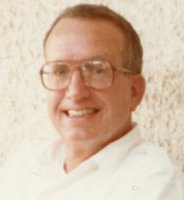 Thomas W. Mathewson
Thomas W. Mathewson

Thomas W. Mathewson passed away Friday, January 3, 2020 at the age of 96. He was born on October 23, 1923 in Santiago, Chile to the late Edith Mary (Walker) and Thomas Knight Mathewson. Tom was a proud U.S. Navy Veteran who served during WWII. He married Barbara "Connie" Murane in 1949.

Tom graduated from the University of California, Berkley in 1950. Their next move was to Casper, Wyoming, where their son Thomas and daughter Mary were born in 1950 and 1952. They then moved to Yuma, AZ, in 1952, and two years later settled in Lomita, California. Their son Daniel was born in 1966, then another son John and daughter Ann were born two years after. In 1970 they saw a move with Mobil Oil to Munster, Indiana, then to Minooka, Illinois. In 1982 they were transferred to Tokyo, Japan, and then to Saudi Arabia for a challenging but fascinating and rewarding two years.

When they returned from Saudi Arabia Tom retired from Mobil Oil. They settled in Santa Maria, California, and a few years later they moved to Oro Valley, Arizona, just north of Tucson. Several years later in 2015 they moved to Santa Clarita, California, to be near family, and then in 2017 made a final move to Morris, Illinois, to enjoy the company of more wonderful family members and the loving care of her daughter Mary and son-in-law Mike Eikey.
He is survived by his son, Tom (Mary) Mathewson, daughter, Mary (Mike Eikey) Mathewson, son, Dan Mathewson, son John (Danica Holt) Mathewson and daughter, Ann (Edgar) Aguilar. Surviving grandchildren are Lewis and Elizabeth Norton (Mary), Emma and Claire (John), and Anthony and Jessica (Ann). He is also survived by his sister in-law, Nancee (Jim Kilbourne); great-grandchildren are Logan Rybak (Lewis Norton), Quentin Norton and Aleah Klitzman (Elizabeth Norton), and Ashton Aguilar(Anthony Aguilar).

A Mass of Christian Burial will be held in the spring at St. Joseph Catholic Church in Santa Ana, CA. Interment of Tom and Connie's final earthly remains will be in Holy Sepulchre Cemetery in Orange, CA. at a later date. Arrangements entrusted to Fred C. Dames Funeral Home, Morris, IL. For information (815) 942-5040 or visit his Memorial Tribute at www.fredcdames.com