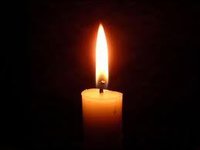 Dean J. Denovo
Dean J. Denovo, age 57, of Lockport, passed away Monday, June 15, 2020 at Presence St. Joseph Medical Center.
Born May 20, 1963 in Berwyn, IL, he was a graduate of Oak Park and River Forest High School. He formerly worked as a truck driver.
Dean was a devoted son and friend who will be remembered for his mechanical skills and always helping people with whatever they needed.
He is survived by his loving mother, Rose Mary Denovo of Lockport.
Services for Dean Denovo will be private. Fred C. Dames Funeral Home is in charge of arrangements. For more information, please call (815) 741-5500 or visit his Memorial Tribute at www.fredcdames.com