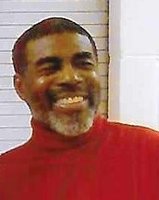 Arthur Lee Jones
Arthur Lee Jones was called home to be with our Heavenly Father on the afternoon of February 6, 2021. He was born to proud parents, Mrs. Lucille and Mr. Nathan Jones on February 10, 1948 in Dunleith, Mississippi; along with his twin brother Marshall, who all preceded him in death.
In 1966, Arthur met the love of his life, Ms. Juanita Boykins and was inseparable for over 40 years, until her passing. This union blessed him with 4 children and 7 step-children together. He was a loving and devoted companion, doting father and caretaker of a village.
Arthur has always been a dapper, gourmet- food connoisseur. Later in life embracing the secret identity of 'Unc' "self-proclaimed" ladies' man, skillful gambler and ATM to those in need, had a sense of humor and loved life.
He is preceded in death by his common-law wife, Juanita, daughter, Artlisa, step-sons, Edward and James; his siblings, Marshall, Mary, Rev. Bennie, Andrew, Isaiah, Eugene, Ida, Lucille, Louiza and Samuel.
He leaves to treasure his loving memories two sons, Arthur Jr. and Edward; daughter, Juanita (Timothy); step-children, Yolanda (James), Sabrina, Levi, Shirley and Willie; five-siblings Isaac, Laura, Odella, Willie and Winnie; a large host of grandchildren, great-grandchildren, nieces, nephews, cousins and friends.
Visitation for Arthur Lee Jones will be held at the Fred C. Dames Funeral Home, 3200 Black Rd. (at Essington Rd.), Joliet on Monday, February 15, 2021 from 10:00 a.m. until the time of funeral services at 11:00 a.m. Capacity limits, face masks and social distancing will be observed. Interment will be held privately by the family at Mt. Hope Cemetery, Chicago. For more information, please call 815-741-5500 or you can visit his Memorial Tribute at www.fredcdames.com where you can share a favorite memory or leave an online condolence.