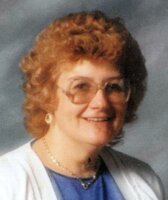 Patricia Ann Martinez
Patricia Ann Martinez, age 74, of Plainfield, passed away peacefully, Thursday, April 28, 2022 at home, with her loving granddaughter and grandson by her side.
Born December 1, 1949 in Joliet, IL, she was the daughter of the late Louis and Katherine (Hray) Sukle. She worked as a beautician for several years before becoming a baker and cake decorator.
Patricia was a loving and caring person who loved children and helping others. She was very kind-hearted, compassionate, and considerate of others. She will be remembered for being generous, smart, and an unselfish caregiver.
She is survived by a daughter, Katherine Martinez; two adoring grandchildren, Jessica Gutierrez and Jared Ragle; four beloved great-grandchildren, Amari, Aniah, Ashaun and Azyr Clerk; her brother, Thomas (Michelle) Shook; and many nieces, nephews, cousins, loved ones and friends.
She was preceded in death by her parents; her sister, Nancy Sukle; and two brothers, Jim and Bob Sukle.
Funeral Service for Patricia Martinez will be held Wednesday, May 4, 2022 at 3:00 p.m., at the Fred C. Dames Funeral Home, 3200 Black Road, Joliet, and will be followed by visitation until 8:00 p.m. Cremation rites will be accorded following services and interment will be private.
For more information, please call (815) 741-5500 or visit her Memorial Tribute at www.fredcdames.com