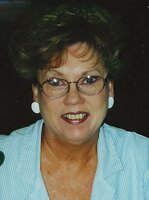 Alice Diane Gossen
Alice Diane Gossen, age 82, of Goose Lake, passed away Tuesday, June 28, 2022, at Morris Hospital with her devoted husband by her side.
Alice was born in Carbondale, IL on August 17, 1939, to the late Raleigh and Dena Stevenson. She resided in Joliet for many years before moving to Goose Lake.
Alice was employed for many years as a Process Inspector for Kerr Glass until they sold. She then enjoyed working for Illinois Central School Bus as a bus monitor and was a dedicated Mary Kay Representative for over 20 years.
Having not been able to finish high school, she was proud to have achieved her GED when she was 40 years old.
Alice was a dedicated and long-time member of the First Baptist Church of Coal City where she taught the adult women's Sunday School class. Throughout the years, you could find her fluffing up and organizing the church's flower arrangements. She found much joy in changing things around for the different holidays.
She loved being a part of the Red Hat Society and enjoyed the fun and friendship that came with the many club meetings.
Alice was also a Past President of the County Line Dancers and was ready "at the drop of a hat" to show off her Two Step.
Early in life, Alice enjoyed spending time boating with family as she and Don lived on the water in Goose Lake and their home was a popular spot for family and friends. She loved a good afternoon Sunday drive with Don at the wheel and at some point, Alice napping next to him. She would always convince him to try new restaurants and it was one of her very favorite things to do on those drives.
She had great pride in her home and loved to decorate both inside and out. She had a knack for taking something plain and turning it into a work of art.
Alice was also known for her impeccable appearance, never leaving the house without her hair, makeup, and clothes being perfect.
She is survived by her loving husband of 52 years, Donald Gossen; nieces, Vicky (Denny) Hudson, and Kathy (Steve) Miller, and nephew, Brian (Jan) Frost.
She was preceded in death by her parents; sons, David McClanahan and Raymond McClanahan; brother, Johnny Gladson, and sisters, Faye Braughton and Mary Frost.
A Memorial Service will be held for Alice Diane Gossen on Sunday, July 10, 2022, at the First Baptist Church of Coal City, 4470 E. Route 113, Mazon, IL 60444, at 2:00 p.m. As it was Alice's wish, cremation rites have been accorded. Pastor David Gilleland will officiate.
In lieu of flowers, memorials to First Baptist Church of Coal City, PO Box 39, Coal City, IL 60416.
For more information, please call Fred C. Dames Funeral Home at 815-942-5040 or visit her Memorial Tribute at www.fredcdames.com where you can share a favorite memory or leave an online condolence.