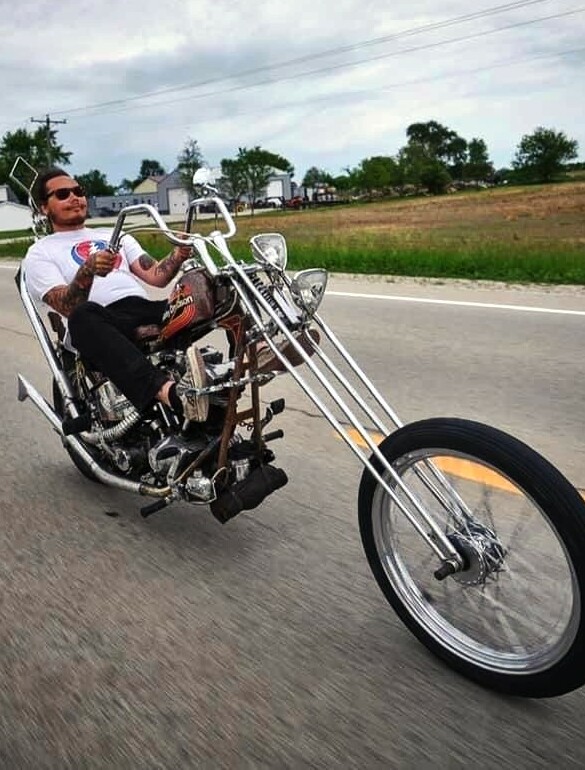 Sammy Cooper
Age 26, of Joliet, IL and formerly of Memphis, TN, Tulsa, OK and Hannibal, NY, passed from this life tragically with his family by his side on Thursday, July 14, 2022 due to injuries sustained in a motorcycle accident.
Sam was born November 25, 1995 in Chonburi, Thailand where he spent his early years.
He is the beloved son of Jintana (John) Case and Douglas (Lori) Cooper; dear brother of Janejira Cooper, Jackie Lee (nee Cooper), Toni Cooper, and Axl Cooper. He is also survived by his maternal grandmother, Pusadee Surisook, and numerous other relatives.
Preceded in death by his maternal grandfather, Boonmee Surisook; and paternal grandparents, Calvin and Shirley Cooper.
Sammy, a talented tattoo artist, was most recently practicing his craft at Flesh Gear Tattoos and Piercings. His work can be seen on countless members of the Joliet community and others all around the world.
He could almost always be found fixing up his cars and motorcycles. If he wasn't doing it for himself, he was doing it for his friends, acquaintances, and even strangers he spotted on the side of the road. Sammy's generosity and selflessness knew no bounds. He would give you the shirt off his back with a smile and a laugh that was so uniquely his you could recognize it from across the bar at Longshots.
The outpouring of love for Sammy after his accident is a testament to how many lives Sammy touched and how many people truly cared about him. There wasn't a person that he didn't like. His kind soul and effortless swagger is what drew people to him; anyone that met Sammy knew that he was truly one of a kind.
While Sammy's passing came much too soon, his family and friends will take comfort in remembering his passion for living life to the absolute fullest. He went beyond the call in every aspect of his life: friendships, career, hobbies....there was no halfway with Sammy.
A visitation for Sammy will be held Sunday, July 17, 2022 from 4 - 7 p.m. at the Fred C. Dames Funeral Home 3200 Black Rd. (at Essington Rd.) Joliet. As it was Sammy's wish cremation rites will be accorded.
In lieu of flowers, memorials in his name can be made to the Gift of Hope Organ and Tissue Donor Network.
Sammy's final act of kindness was to pass on the gift of life through organ donation.
A GoFundMe page has been established to assist with expenses. To contribute, please visit his page at https://gofund.me/9455d637.
For more information, please call (815) 741-5500 or visit his Memorial Tribute at www.fredcdames.com where you can share a favorite memory or leave a condolence.