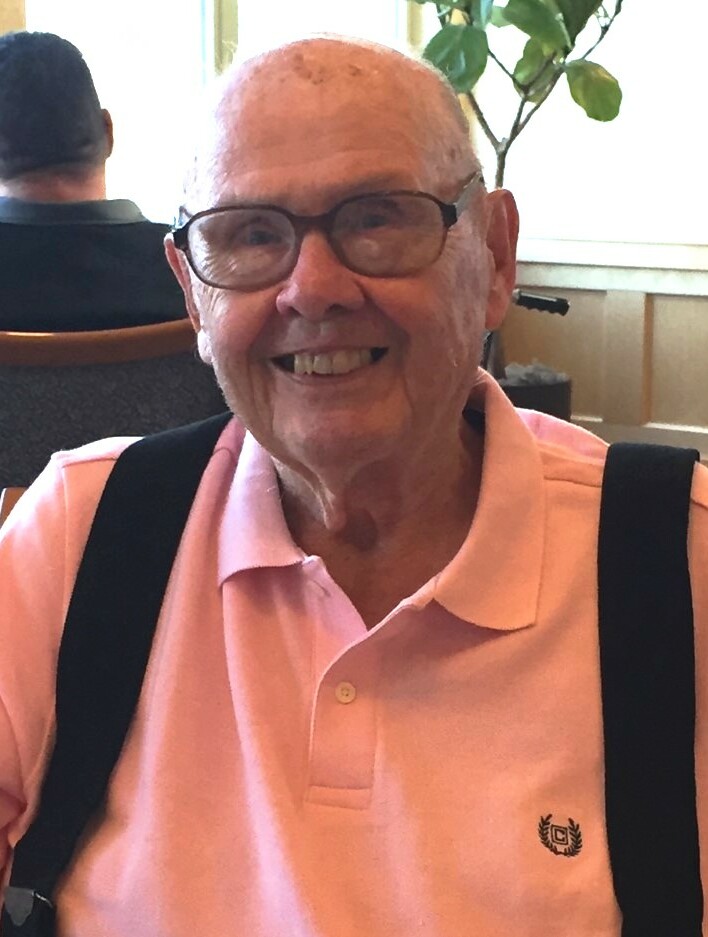 Glenn J. Downey
Age 95 of Shorewood, passed away on Tuesday, July 19, 2022 at Sunny Hill Nursing Home. Glenn was born on March 4, 1927 in Joliet, the son of the late Glenn P. and Gladys (Fildes) Downey. He was a proud United States Army Veteran, serving during WWII. He worked for Joliet Home Laundering and American Institute of Laundering where he was a sales driver for 28 years, retiring from Joliet Township High School maintenance department in 1989.
Glenn was a dedicated and faithful member of First Christian Church of Joliet for many years.
He is preceded in death by his loving wife, Dorothy J. (Fumagalli) Downey, whom he married on July 11, 1948; his parents; two brothers, Gerald and David Downey; one grandson, Joseph Huggins; one granddaughter, Taylor Charles.
Glenn is survived by his three daughters, Nancy (Ralph Dwain) Huggins of Channahon, Jane (Gary) Fredericks of Lexington, SC, and Susan (Jim Treat) Cutright of Dieterich, IL; his grandchildren, Jim (Kathy) Huggins, Mike (Jessica) Huggins, Reverend Scott Huggins, Sean (Lauren) Fredericks, Kyle (Rachel) Fredericks; Jennifer (Jackson) Bean, Amy (Brad) Beck, Ashley (Jason) Welk, Katlyn Dumancas and Matthew (Autumn) Cutright; numerous great-grandchildren, nieces and nephews survive.
Visitation for Glenn J. Downey will be held on Monday, July 25, 2022 from 4:00-7:00 p.m. at the Fred C. Dames Funeral Home, 3200 Black Rd., Joliet. All family and friends are asked to meet on Tuesday, July 26, 2022 at St. Elizabeth Seton Catholic Church, 2220 Lisson Rd., Naperville, for a Mass of Christian Burial at 10:00 a.m. with Reverend Scott Huggins officiating. Interment will follow at Resurrection Cemetery in Romeoville.
In lieu of flowers, donations to Lightways Hospice or E.A.R.S. (Effingham Animals Rescue Sanctuary), 408 Fayette, Effingham, IL 62401, would be appreciated.
For information, please call 815-741-5500, or to leave an online condolence, visit his Memorial Tribute page at www.fredcdames.com.