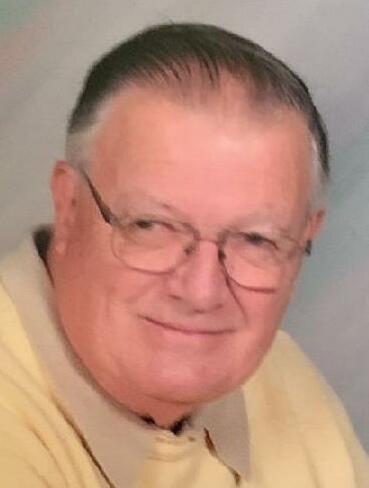 Robert W. "Bob" Moore
Robert W. "Bob" Moore, age 86, late of Shorewood and formerly of Evergreen Park, passed away peacefully Sunday November 20, 2022 at the Lightways Hospice Home with his loving family by his side.
Born December 15, 1935 in the South Shore neighborhood of Chicago, he was the son of Benjamin Moore and Elizabeth (Stell) Moore.
Bob graduated from Chicago Vocational High School and soon went to work for Commonwealth Edison until his retirement in 1992. During those years, Bob worked his way up from an entry level custodian to an Associate Electrical Engineer who accumulated vast knowledge of Chicago's electrical production and distribution.
Bob loved camping and traveling. There were many plane flights and road trips to Denver, Vail, San Diego, Felch, Orlando and almost every town in between. Bob sailed on twelve cruises, and twice visited family in England. He also enjoyed visiting Mexico with friends. Since becoming a member in 1973, Bob most enjoyed summers camping at CECO Recreation Club where he watched his kids, grandkids, and great grandkids grow and play.
Family was most important to Bob, but he did have a few hobbies. In his younger years he was always tinkering with and fixing televisions. Later on he took on building a Heathkit state of the art TV, and when that was finished he ordered and assembled a bangin' stereo receiver that provided entertainment for many parties. Both kits were thousands of pieces and took months to build. As the times changed, he started producing DVDs of old home movies and pictures and loved to pass them out to family and friends.
Bob will be remembered by all who knew and loved him as being a quiet man, a man with a great work ethic, a man with patience, and a man with an unending love of his wife and family.
Bob is survived by his beloved wife of 66 years, Alice (Nelson) Moore of Shorewood; his loving children, Steve (Leah), Dave (Tammy), and Tom (Lisa); four grandchildren, Dale (Maureen), Todd (Jackie), Craig (Michelle), and Allison; and four great-grandchildren, Daelyn, Charlotte, Andrew, and Olivia.
He was preceded in death by his parents; sisters, Syrena LeDonne and Marjorie Caddick; and grandson, Jacob Moore.
A memorial gathering for Robert Moore will be held on Friday December 2nd 2022 from 12:00 to 1:30 p.m. at the Fred C Dames Funeral Home, 3200 Black Road, Joliet. A memorial service will be conducted at 1:30 p.m. Cremation rites have been accorded and interment will be private.
In lieu of flowers, memorials in his name to Lightways Hospice (www.lightways.org) or St. Jude Children's Research Hospital (www.stjude.org) would be appreciated.
For more information, please call (815) 741-5500 or visit his Memorial Tribute at www.fredcdames.com where you may leave a condolence or share a memory.