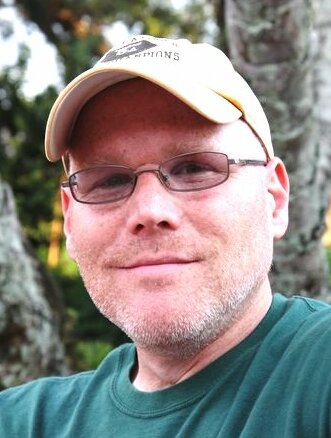 John W. Allison
John William Allison, age 52, a lifelong resident of Joliet and Minooka, passed away suddenly, Sunday, December 25, 2022.
Born July 3, 1970 in Joliet, he was a graduate of Joliet Catholic High School with the Class of 1988. He began a long and rewarding 30 year career as one of the original employees of Empress Casino, and later Hollywood Casino, where he served as Casino Operations Manager.
John loved his family and cherished every moment spent with his wife and daughters who were the loves of his life. He was an avid fan of all sports and especially loved Joliet Catholic football, and proved you can be a loyal fan of both the Chicago White Sox and the Chicago Cubs. John also enjoyed traveling with Lisa and the girls.
He will be remembered as a prankster to his family, as well as his coworkers, and it is a quality he has passed along to his daughters. He has been described as the nicest guy you will ever meet, and to know him well was to benefit from his many outstanding qualities and attributes.
He is survived by his beloved wife of 19 years, Lisa A. (Wolcott) Allison of Minooka; his adoring daughters, Jillian and Madelyn, both at home; his parents, Bonita "Bonnie" (the late George) Albert and Terrence "Terry" (Susan) Allison; his brothers and sisters, James (Lisa) Allison, David (Shelley) Albert, Debbie (Michael) Orr, Jamie Krolik and Darrick (Donna) Krolik; his wife's parents, Pat and Doug Wolcott; Lisa's siblings, Scott (Stacey) Wolcott, Jennifer (John) Huber, and Jeffrey (Jennifer) Wolcott; many nieces and nephews; and his faithful dogs, Max, Mavis and Benny.
He was preceded in death by his grandparents, William and Mary Allison, John and Agnes Lawnzak, and Anthony and Sandra Lally.
A Celebration of John's life will be held Thursday, December 29, 2022 from 4:00 to 8:00 p.m., at the Moran Athletic Club, 1207 Nicholson Street, Joliet. Everyone attending is encouraged to honor John by wearing their favorite sports team's attire.
In lieu of flowers, memorials in his name to an education fund for the benefit of his daughters would be appreciated.
Cremation rites have been accorded and John's arrangements have been entrusted to the Fred C. Dames Funeral Home. For more information, please call (815) 741-5500 or visit his Memorial Tribute at www.fredcdames.com where you may leave an online condolence or share a favorite memory.