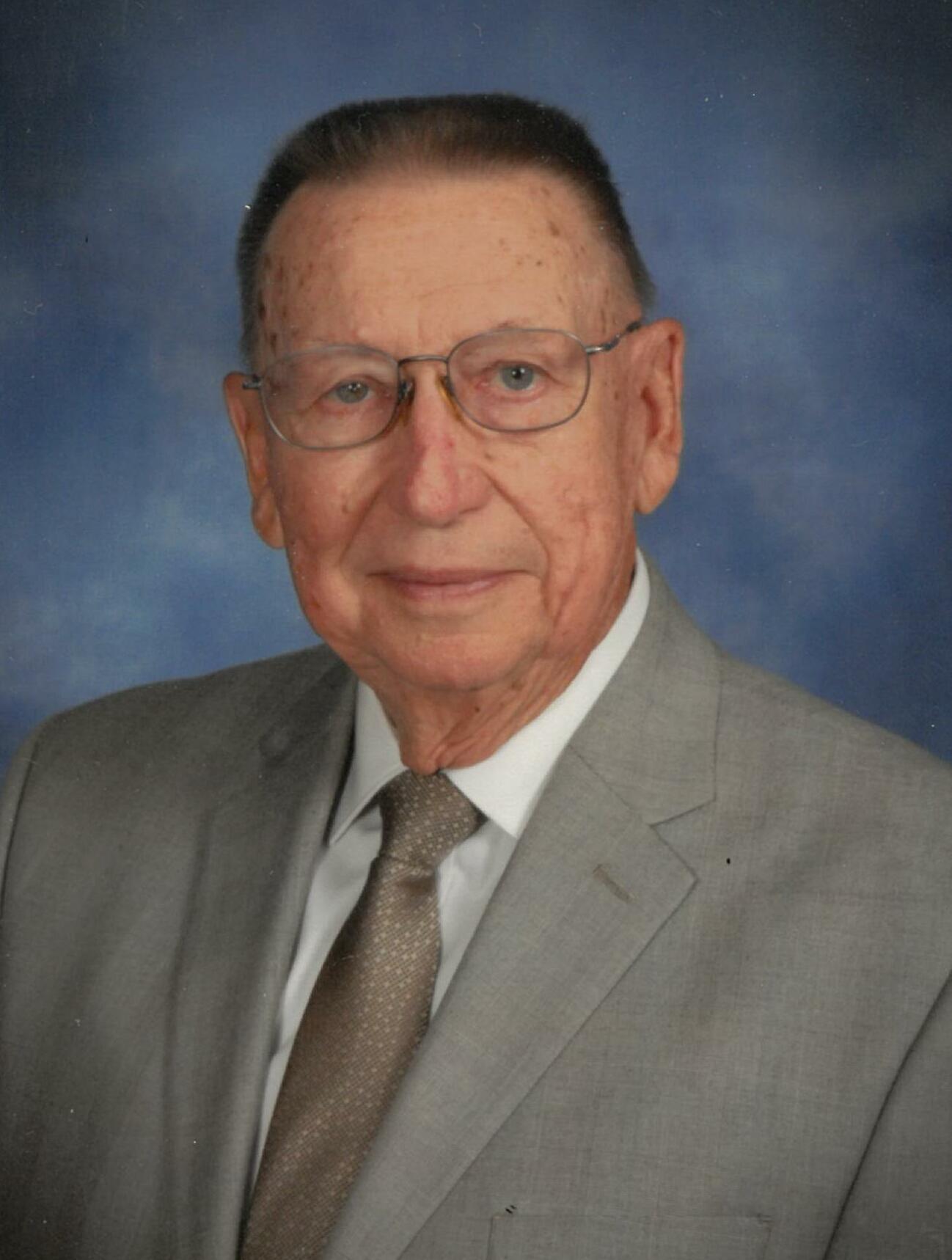 Walter F. Zaida
Walter F. Zaida, age 91, of Manhattan, passed away peacefully at Ligthways Hospice on Thursday, January 5, 2023. He was born in Chicago, IL on April 30, 1931, to the late Frank and Eleanor (nee Sok) Zaida. Walter moved with his parents a year later to Crivitz, Wisconsin, where he grew up on the family farm. After graduating from the University of Wisconsin, Walt moved to Joliet and began his career in education as an Ag teacher at Joliet Township High School in 1954. He soon transitioned into administration moving to the Joliet Junior College side of the downtown campus and he also did postgraduate work at UCLA. Walt spent the rest of his career at the college holding various administrative roles, but more importantly, was viewed as a colleague, mentor, and friend by many. He retired from JJC in 1986 as Vice President for Academic Affairs.
The Joliet / Manhattan area became his "adopted" hometown, where he generously gave his time and talents to support various organizations and groups including the Joliet YMCA, Joliet Project Pride, Joliet Rotary, TREES, and was a founding and still active member of the Joliet Junior College Foundation.
Walt was proud of his faith and was an active parishioner of St. Joseph Catholic Church in Joliet. For seven years he worked with the Lukancic family to establish and maintain the church museum.
Walt enjoyed a wide variety of activities over the years from gardening and baling hay, to traveling with Angela in their motorhome, finding the next great value at Sam's Club, or fixing something utilizing supplies he repurposed from previous projects. However, the two things that brought him the greatest joy and satisfaction were his family and sharing his love of Disney World with them (some might also say the Green Bay Packers). Walt was a great husband, father, and grandfather. He spent countless hours interacting with his grandkids, telling jokes only they could appreciate, teaching them to play poker and blackjack, cutting brush and trees, and being a great example of how to be a good person. Walt also instilled in them his love of Disney World, from the many "planning meetings" to get the details just right to the actual trips to Disney World – it was great family time.
Walt is survived by his wife of over 58 years, Angela (nee Lukancic) Zaida; his children, Michael (Angie) Zaida and Laura Zaida; five grandchildren, Sarah, Mike Jr., Matt, Dan, and Joe Zaida; his brother, Ray (late Patricia) Zaida; sister-in-law, Lillian (late Clarence) Murphy; sister-in-law and brother-in-law, Dr. Louis and Barbara Lukancic; brother-in-law, Dr. Kent (late Dr. Mildred) Monroe. Numerous nieces, nephews, and cousins, also survive.
He is preceded in death by his parents; sister and brother-in-law, Elizabeth and Robert Francour; his wife's parents, Louis and Paula Lukancic; his sisters and brothers-in-law, Helen and Ray Valerugo, Emma and Robert Bechler, John and Anna Mae Lukancic, James and Patricia Lukancic, Maryann Lukancic; niece, Nancy Bechler; and nephew, James Murphy.
A Memorial Gathering for Walter F. Zaida will be held on Monday, January 9, 2023, from 3:00 to 7:00 p.m., at the Fred C. Dames Funeral Home, 3200 Black Rd. (at Essington Rd.), Joliet, IL.
Family and friends are invited to meet on Tuesday, January 10, 2023, at St. Joseph Catholic Church, 416 N. Chicago St., Joliet, IL, where a Mass of Christian Burial will be celebrated at 10:00 a.m.
Inurnment will be held privately by the family at St. Joseph Cemetery in Joliet, IL.
In lieu of flowers, memorials may be made to Joliet Junior College Foundation in his name or to St. Joseph Catholic Church would be appreciated.
For more information, please call 815-741-5500 or visit his Memorial Tribute at www.fredcdames.com where you can share a favorite memory or leave an online condolence.