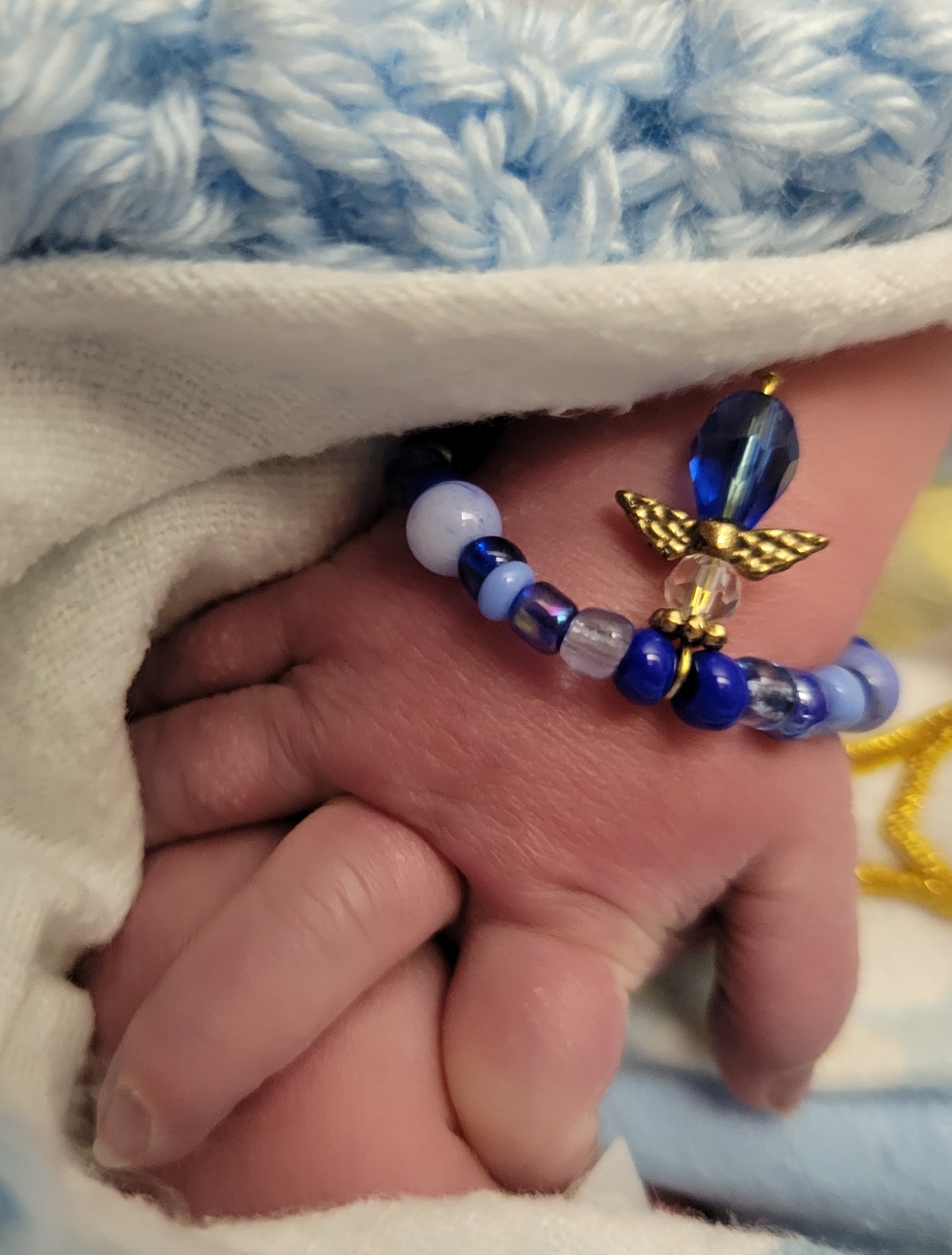 Ezra James Schultz
A precious angel, Ezra James, infant son of Ashley and John Schultz of Plainfield, slipped quietly from their arms into the arms of Jesus on Friday, January 20, 2023, one hour and eighteen minutes following his birth at Advocate Christ Medical Center in Oak Lawn.
Baby Ezra was diagnosed with Down Syndrome at 13 weeks, and at 20 weeks, a serious heart defect was detected which would require multiple surgeries. This past week, he developed fetal hydrops, from which he could not survive. Ashley and John are grateful for the short time God gave them with Ezra, and for blessing them with such a special child.
In addition to his loving parents, John and Ashley (Johnston) Schultz; Ezra is the baby brother of Dominick and Nathan, and his twin sisters, Adella and Bethany. He is also loved by his grandparents, Alyce and Brian Villanova, Kenneth and Michelle Johnston, Christine and Clint Murphy, and John and Kathy Schultz; his aunts and uncles, Sean Johnston, Corey and Sarah Johnston, Keith Johnston, Mary Johnston, Katie Smego, Jacob and Danielle Schultz and Justin and Julie Schultz; and many cousins.
Visitation for Ezra will be held Tuesday, January 31, 2023 from 10:00 a.m., until the time of his Mass of the Angels at 11:00 a.m., at Holy Family Catholic Church, 600 N. Brookforest Drive, Shorewood, IL. Interment will be in Risen Lord Cemetery, Oswego.
In lieu of flowers, gifts to the family for a yet to be determined memorial in Ezra's name would be appreciated.
Fred C. Dames Funeral Home is in charge of arrangements. Please visit his Memorial Tribute page at www.fredcdames.com where you may leave a condolence, or call (815) 741-5500 for more information.