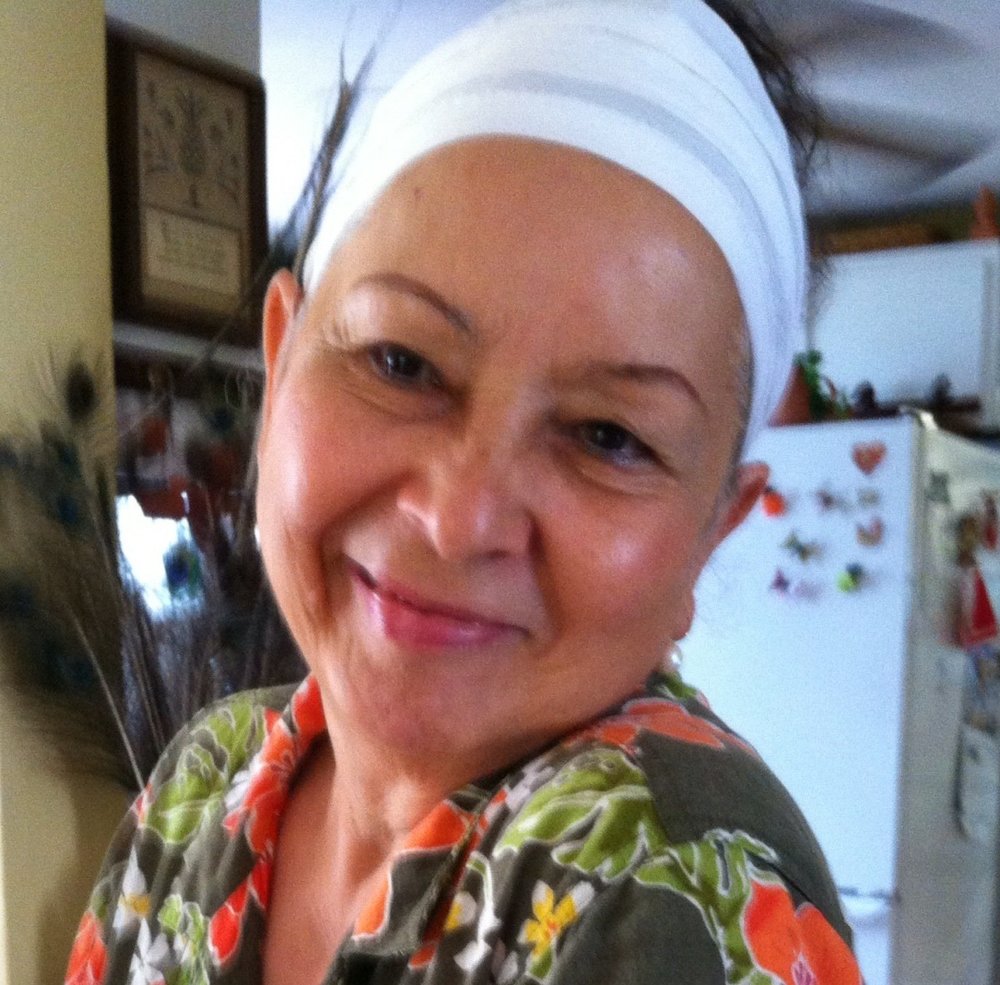 Obituary of Carmen Rosa Delgado Martinez
Carmen Rosa Delgado Martinez, age 77, of Rio Grande, Puerto Rico, was received from the arms of her daughters into the arms of her Savior, Jesus Christ, on Monday, May 13, 2019. Carmen Rosa Martinez, was the beloved mother of Norma Lourdes Milligan, Nora Elizabeth Moreno Cargie (Robert), Juan Marcos Moreno (Deb), Jose Antonio Moreno (Linda), and Alejandro Moreno (Gina).
She is also survived by her husband of 25 years, Hernan Martinez; sisters, Aida Iris Ramirez and Carmen Mercedes (Cuculu) Rivera; and brothers, Jose Antonio (Cheo) and Marcos. She was the beloved grandma, Beeta, Nina; Titi to many; and a faithful and loving friend to many.
She was preceded in death by her parents, Mercedes Castro and Marcos Delgado; former husband, Juan Moreno Franco; sister, Carmen Delia Monsalve; and brother, Victor Delgado.

Born in Humacao, Puerto Rico, Carmen left her country at 16 to immigrate with her family to Chicago, IL, where she fell in love with Spanish-language pioneer broadcaster, Juan Moreno Franco, who she later married and with whom she had five children.
Martinez was a community leader, entrepreneur, and businesswomen in Chicago's Little Village neighborhood, where she served on the boards of the Little Village Chamber of Commerce and Civic Bank. She also was recognized as Business Women of the Year in 1991 by Hispanic Mujer and was the first Latina owner/operator of a currency exchange in Illinois.
In her encore career, Carmen and her husband opened Senior Pancho, a Mexican restaurant in Oak Lawn, IL, fulfilling and pursuing her passion for cooking.
Carmen is remembered with love and longing as a woman of faith, loving mother—a generous, tenacious, and caring spirit—who molded and influenced those she knew and touched. She spoke truth, demanded much, and would not require more of you than she would of herself. She looked forward each year to spending time with her grandchildren and friends. She also loved to sing and write poetry.
Her legacy continues through her example; consistently taking risks, loving life, placing others before herself and generous beyond her means. We only had one Guega.
Visitation for Carmen Rosa Martinez will be on Monday, May 20, 2019 from 4:00 until 8:00 p.m., at the Fred C. Dames Funeral Home, 3200 Black at Essington Roads, Joliet. Funeral Services will be held Tuesday, May 21, 2019 at 11:00 a.m., at Fred C. Dames Chapel, 3200 Black at Essington Roads, Joliet. Interment will follow at Abraham Lincoln National Cemetery. In lieu of flowers, please donate to the American Cancer Society Relay for Life Cobb County (http://main.acsevents.org/site/TR/RelayForLife/RFLCY19SER?pg=entry&fr_id=91372). For more information, please call 815-741-5500 or visit her Memorial Tribute at www.fredcdames.com