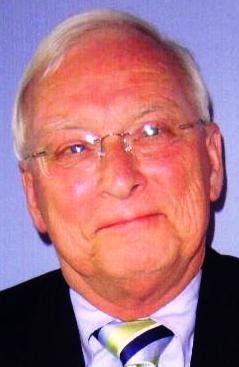 Obituary of Larry Little
Larry L. Little
Age 64. At rest Friday, September 7, 2007 at Edward Hospital with his family by his side, as the result of Pulmonary Fibrosis.
Larry is survived by his loving wife of 44 years, DeAnn (McDavitt) Little. He was the father of one son, Jeffery Scott (Regina) Little of Sandwich, IL, two daughters, Julie (Jim) Reimer of Joliet, and Jill (Jim) DiMartino of Romeoville; 6 grandchildren, Ashley (Dan) Martinez, Lynette Little, Lindsey Little, Mandy Reimer, Jessica DiMartino, and Danny DiMartino; his mother, Gertrude Little of Aurora; and his siblings, Tom (Cindy), Scott (Gayle), Jackie (Dave) Richardson and Tim (Amy) Little. Numerous Aunts, Uncles, nieces, nephews and cousins also survive.
Preceded by his father, Floyd.
Larry served in the U. S. Marine Corps for 10 years, serving two tours of duty in Viet Nam. He retired from Proctor & Gamble as a sales representative after 25 years in 1993. Currently employed by Goldman Promotions where he was known as the "King of Trinkets and Trash". He was a member of Romeoville Rotary Club, Romeoville Chamber of Commerce (Past President), Joliet Chamber of Commerce, Joliet Business Builders, Council for Working Women and the Tri-County Business Referral Club. He was a member of Naperville Congregational Church.
Funeral services for Larry Little will be Tuesday, September 11, 2007 at 10:00 a.m. at the funeral home chapel, Rev. Donald R. Limmer of Naperville Congregational Church officiating. Interment will be in Abraham Lincoln National Cemetery. Memorials in his name to the Pulmonary Fibrosis Foundation, 1332 N. Halsted St., Suite #201, Chicago, IL 60622 would be appreciated. Visitation Monday, 4-9 p.m. and Tuesday Morning 9:00 a.m. until time of services at:
FRED C. DAMES FUNERAL HOME
3200 Black at Essington Rds., Joliet
For information (815) 741-5500