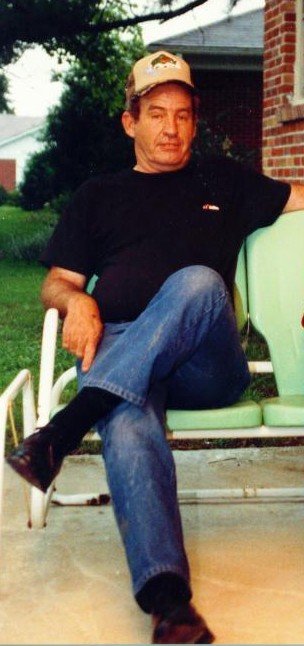 Obituary of Charles Pruett
Charles H. Pruett
"Charlie"
Age 67. Thursday, May 24, 2007 at his late residence, where he passed away peacefully in his sleep. Born in Gibson, TN and a long time Joliet area resident. A U.S. Air Force Veteran, serving in the Korean War. An aviation enthusiast, he was a licensed pilot, and an avid fisherman.
Preceded in death by his wife, Carol (nee Huntley) Pruett (1985); and his mother, Donnie Pulley.
Survived by two brothers, James (late Belle) Pruett of Cicero, and John (Mary Anne) Pruett of Copperas, TX; five sisters, Marie (Byron) Young of Bradford, TN, Jeannette (David) Irvy of Milan, TN, Susie Landers of Russellville, AL, Ruth Ann Brown of Humboldt, TN, and Nancy (Phillip) Hardy of Humboldt, TN; one son, Frank St. Jean of Wilmington; three daughters, Grace (George) Sarna of Braidwood, Diane St. Jean of Joliet, and Cindy Pearce of Braidwood; seven grandchildren including special grandson, Steven St. Jean; and numerous nieces, nephews and cousins.
Funeral Services for Charles H. Pruett will be Saturday, May 26, 2007 at 8:00 p.m. at the funeral home chapel. Private interment. Visitation SATURDAY 4-8 p.m. at:
FRED C. DAMES FUNERAL HOME
3200 Black at Essington Rds., Joliet
For information: (815) 741-5500
www.fredcdames.com