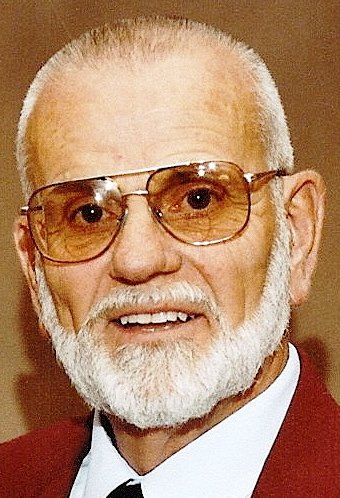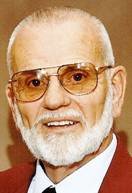 Obituary of Stanley Troyer
Stanley D. Troyer
At rest Monday, August 13, 2007 at Lakewood Nursing and Rehabilitation Center, at the age of 77. Born July 24, 1930 in LaGrange, IN to the late Oliver and Mary Elizabeth (nee Wagner) Troyer. He graduated from Indiana University with a Bachelor's degree in administration. He received a Master's degree in business administration from Roosevelt University. A. U.S. Air Force Veteran, Stan served during the Korean War. Stanley enjoyed a long and prosperous career in law enforcement, spanning well over 40 years, beginning in his home town, with the Elkhart Police Department where he served the department for 20 years in various capacities including the canine unit. He was also instrumental in starting the Babe Ruth Boys Baseball League through the F.O.P in Elkhart. He then went on to serve as Chief of Police for the following communities: Bensenville, IL, Downers Grove, IL, Springfield, IL and Inver Grove Heights, MN. Stanley culminated his career as instructor of law enforcement at Indian Valley Vocational Center in Sandwich, IL. A member of the Lions Club, Stan was also very active with the Illinois State Police Association and was past President of the DuPage County Police Chiefs Association. He enjoyed sports, especially baseball. As a catcher, he was invited to join the Pittsburgh Pirates Organization before he entered the service.
A patriot, a protector, a great husband and father, Stan enjoyed a good life; but what made him most happy was spending time with his grandchildren.
He married Sally Joan Riley on June 15, 1952 in Elkhart. She preceded him in death in 2004.
Mr. Troyer is survived by his children, one son, David (Debra) Troyer of San Diego, CA; two daughters, Gayle (Mark) Gissy and Kelly (Michael) Holmes both of Plainfield; seven grandchildren, Nicholas and Jacob Troyer; Mikaela Gissy; Aaron, Ethan, Elijah and Sarah Holmes; three brothers, and many nieces and nephews.
Funeral Services for Stanley D. Troyer will be Monday, August 20, 2007 at 11:00 a.m. at the funeral home chapel. Interment Woodlawn Memorial Park. In lieu of flowers, memorials to C.O.P.S., Inc. (Concerns of Police Survivors) would be appreciated. Visitation Sunday 5-8 p.m. and Monday Morning 10:00 a.m. until time of services at:
FRED C. DAMES FUNERAL HOME
3200 Black at Essington Rds., Joliet
For information: (815) 741-5500
www.fredcdames.com