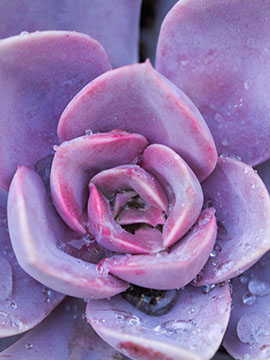 Obituary of Irene Zimmermann
Irene N. Zimmermann
(nee Rousonelos)
Age 60. Friday, May 4, 2007 at Provena Mercy Hospital in Aurora. Born in Joliet and a long time Joliet area resident, relocating to DeKalb, IL for 27 years, and then moving to North Aurora in 2005. Attended Morraine Valley Community College, where she received her medical laboratory training. A graduate of the College of St. Francis Class of 1974, with a double major in chemistry and biology. A member of the National Wildlife Association and the Defenders of Wildlife Organization. A lifelong member of All Saints Greek Orthodox Church.
Preceded in death by her parents, Peter and Anna (nee Karales) Rousonelos; several aunts and uncles, and one niece, Stephanie Rousonelos.
Survived by her loving husband of 30 years, Roger Zimmermann of North Aurora; two brothers, Gus P. (Deborah) Rousonelos of Plainfield and James P. (Sandra) Rousonelos of Minooka; three sisters, Katherine Rousonelos of Minooka, Marian (Donald) Leong of Kingwood, TX and Marcia Rousonelos of Minooka; six nephews, Peter B. (Emily) and Peter J. Rousonelos; Peter and Bill (Lisa) Zayudis; Frank and Peter Leong; five nieces, Angela, Joanna and Brigid Rousonelos; Cassandra (Bruce) Archer; and Tara (Matt) Smith; her godparents, Nick (Liz) Honiotes; and numerous aunts, uncles, cousins and her beloved pets.
Funeral Services for Irene N. Zimmermann will be Monday, May 7, 2007 at 8:30 a.m. from the funeral home to All Saints Greek Orthodox Church for services at 9:30 a.m. Interment Woodlawn Memorial Park. Memorials in her name to All Saints Greek Orthodox Church would be appreciated. Visitation Sunday 3-7 p.m. with Trisagion Services at 5:00 p.m. at Fred C. Dames Funeral Home.
Directions to All Saints Greek Orthodox Church