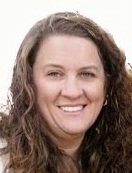 Obituary of Jodi Spreitzer
Jodi L. Spreitzer, (nee Siebers), age 45, of Shorewood, passed away peacefully at home on Sunday, April 2, 2017 surrounded by her loving family and dearest friends. She had bravely battled melanoma since 2012.
Born February 8, 1972 in Joliet, to Edward and Patricia Ann (Kowalczyk) Siebers, she grew up in New Lenox and attended St. Jude Grade School and Providence Catholic High School, Class of 1990. In 1994, she received her Bachelor of Science in Nursing from Northern Illinois University, and worked as a neonatal intensive care nurse at Edward Hospital, Naperville, until 2013.
Jodi was a loving wife, a dedicated mother and a cherished daughter, sister, aunt and friend. She enjoyed following her children's school activities including Providence girls softball and basketball, Providence boys tennis and Minooka boys baseball. She was also an avid Chicago White Sox fan.
Surviving are her devoted husband, Devry Alan Spreitzer, who she married August 20, 1994 in New Lenox; her beloved children, Andrew Edward, age 20, Nicholas Raymond, age 17, Jenna Christine, age 15; her loving mother, Patricia Siebers; her brother, Edward Siebers and his children Jordan and Shaun, and brother and sister-in-law, Tom and Debbie Siebers, and their children, Samuel, Jessica and Alyssa; her husband's parents, Ray and Suzanne Spreitzer and the extended Spreitzer family; and many aunts, uncles and cousins.
She was preceded in death by her father.
The family is especially grateful to Jodi's best friends and caregivers, including Meredith Pike, Anastasia Nelson and Melissa Guzior, and the doctors and nurses at the Rush Cancer Centers in Lisle and Chicago.
Visitation for Jodi L. Spreitzer will be held Thursday, April 6, 2017 from 2:00 to 8:00 p.m. at Fred C. Dames Funeral Home, 3200 Black at Essington Roads, Joliet. A Memorial Service will be conducted at 8:00 p.m. with Fr. John Merkelis officiating. Cremation Rites will be accorded following services, and interment will be private.
In lieu of flowers, memorials in Jodi's name for the benefit of her children's education would be appreciated. If you wish to make a donation online, please visit www.gofundme.com/2fp4k92c or donations may be mailed to or left at the funeral home for the family. Checks would be made payable to Jodi Spreitzer Memorial.