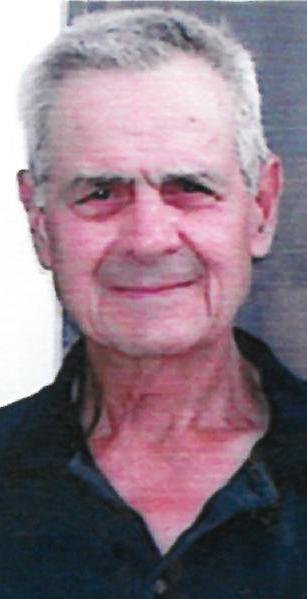 Obituary of John Georgoulakis
John Georgoulakis
John Georgoulakis, age 92, of Joliet, passed away peacefully, Friday July 21, 2017 at the Joliet Area Community Hospice Home with his devoted family by his side.
Born February 2, 1925 in Joliet, he was the son of Gus and Stephania (Koutsaftakis) Georgoulakis, and attended Joliet Township High School. Feeling the call to serve, he enlisted in the Merchant Marines and proudly served his country during World War II. Following his discharge, he was drafted into the United States Army and served almost two years.
John led an exciting life and rewarding career working in the oil fields of Texas, doing construction work in Alaska and Joliet, and driving a beer truck. He then began farming with his brother, Nick, and together they owned and operated Lily Cache Farms. John farmed in Plainfield, Princeton, and other communities until 2015.
John's passion in life besides family and work was playing golf. He competed in many tournaments and had the opportunity to play with many professional golfers throughout the country, including California, Florida and Texas.
Surviving are his beloved sisters, Mary Anast of Aurora, Aspasia (Donald) Nelson of Plainfield and Theodora (late Donald) Kelly of Plainfield; numerous nieces, nephews, a great-niece, great-nephews and cousins.
Preceded in death by his parents; one brother, Nicholas Georges; and his nephew, James Paul Kelly.
Funeral Services for John Georgoulakis will be held Monday, July 24, 2017 at 1:00 p.m. at the Fred C. Dames Funeral Home, 3200 Black at Essington Roads, Joliet. Fr. Stephen Bithos will officiate. Interment will be in Abraham Lincoln National Cemetery. In lieu of flowers, memorials in his name to the charity of the donor's choice would be appreciated. Visitation will be Monday beginning at 11:00 a.m. until the time of services at the funeral home. For more information, please call (815) 741-5500 or visit his Memorial Tribute at www.fredcdames.com