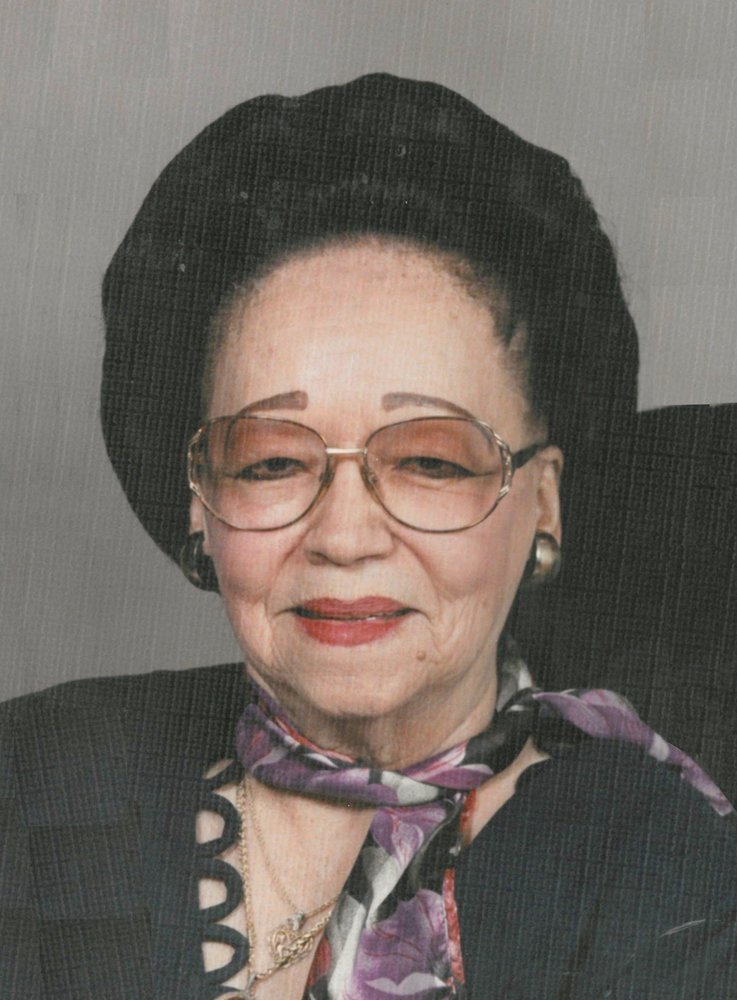 Obituary of Margarita Rodriguez
Margarita M. (nee Montoya) Rodriguez, age 92, of Joliet, passed away peacefully, Monday, July 31, 2017 at the Joliet Area Community Hospice Home, surrounded by her devoted family.
Born January 1, 1925 in Rincon de Tamayo, GTO, Mexico, she was the daughter of Antonio and Josefa (Melecio) Montoya.
Margarita was an active and dedicated member of Our Lady of Mt. Carmel Catholic Church, the Grupo Guadalupano, and was a catechist and the church wedding and quinceañera coordinator for many years. Beginning in 1956, she served alongside her late husband, Navor, in chairing the Mexican Independence Celebration, and served on the Profiestas Patrias committee. She was also a former board member of the Spanish Community Center.
A strong, independent, giving and spiritual woman, she promoted leadership, culture and tradition throughout her entire life. She was recognized on many occasions for her community service and was the recipient of numerous awards.
Margarita will also be fondly remembered by many of the brides, quinceañeras, and queen and princess contestants of our community. She loved coordinating the Profiestas Pageant, teaching waltz to courts of honor, working with brides in making their wedding plans at the church, and instructing Baile Folklorico.
Surviving are her loving children, Anthony (Elvira) Rodriguez of Romeoville, Joseph (Abigail) Rodriguez of Joliet and Ayfa Marge (Jorge) Franchini of Joliet; ten grandchildren, Nicole (Frank) Silva, Joseph (Dayana) Rodriguez, Victoria (Richard) Guzman, Jennette Rodriguez, Daniel (Cristine) Rodriguez, Cristina (Luis) Centeno, Adrian (Gabriela) Chavez, and Michael, Alexis and Talia Franchini; 18 great-grandchildren, Anthony and Christian Silva, Christopher Gonzalez, Julian Rodriguez, Gabriela, Annabelle and Diego Guzman, Teresa, Audrey, Mia, Ava, Emilia and Evelyn Rodriguez, Luis, Julian and Violet Centeno, Adrianna and Mia Chavez, and Elijah Franchini; two brothers, Rev. Samuel Montoya and Angel Montoya; and many nieces and nephews.
She was preceded in death by her beloved husband of 49 years, Navor J. Rodriguez (April 26, 2005); her parents; two brothers and two sisters.
A Mass of Christian Burial for Margarita M. Rodriguez will be celebrated Friday, August 4, 2017 at 10:00 a.m., at Our Lady of Mt. Carmel Catholic Church, 205 E. Jackson St., Joliet. Her visitation will also be held at Our Lady of Mt. Carmel on Thursday, from 2:00 to 8:00 p.m. Interment will be in Woodlawn Memorial Park. Fred C. Dames Funeral Home is in charge of arrangements. For more information, please call (815) 741-5500 or visit her Memorial Tribute at www.fredcdames.com