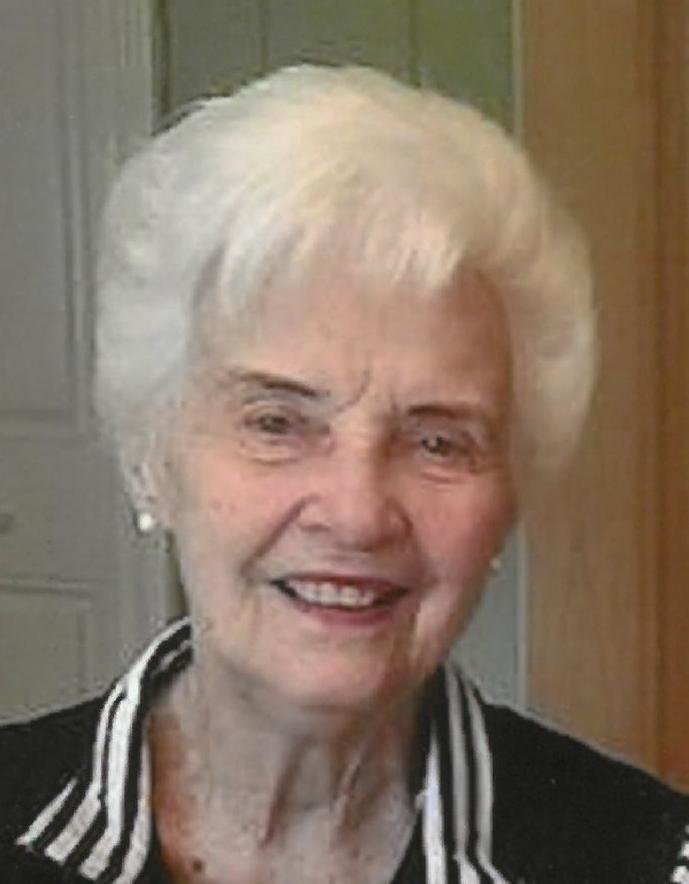 Obituary of Helen Beutel
Helen M. Beutel
(Nee Bedesky)
Helen M. Beutel passed away peacefully on Thursday, August 24, 2017 after complications from a fall in early May. Helen was born on December 21, 1930 in Auburn, Illinois and moved to Joliet with her family as a child. She was a graduate of the Cathedral of St. Raymond Grade School and St. Francis Academy ('48) and was a member of St. John the Baptist Catholic Church.
She is survived by two children, Chuck (Denise nee Clemens) and Karen (Dave) Terdic; grandchildren Matt (Stephanie) Terdic, Andy Terdic, Chris Terdic and Megan Beutel; twin great grandchildren Caleb and Madison Terdic; sisters-in-law Eileen Bedesky, Charlene (William) Kobe, Janet Alsbury, Eleanore Beutel and brothers-in-law James (Joann) Beutel and Gordon (Nancy) Beutel. She is also survived by numerous nieces and nephews.
She was preceded in death by her parents John and Cecilia Bedesky; her husband, Bob Beutel; her brother, John Bedesky and brothers-in-law George Beutel and Richard Alsbury.
Helen was a mother and homemaker first, but also was employed by the University of St. Francis for 20 years serving in a variety of roles – financial aid administrator, accounts payable and payroll clerk. She was active in her parish serving as president of St. John's Mothers Club, the CCW-Sacred Heart League, and working with Bob and Ray & Stephanie Annis inaugurating and co-chairing St. John's Cornfest and then Octoberfest fundraisers. She was a member of Joliet Rivals Auxiliary, St. Paul's Paulites, and St. Ray's Seniors Club. Helen was an avid bowler and later in life, golfer. She enjoyed time spent with her husband and friends playing cards, watching grandchildren at sporting events, and playing with the great grandchildren. She will especially miss her good friend and "lunch buddy" Jennie Perkins.
Helen was sometimes known as the "Card Lady" for her habit of sending friends, relatives, grandchildren, and in-laws children birthday cards, anniversary cards, get well cards and (for this kids) two dollar bills. Helen kept the post office and Hallmark in business for years!
Funeral Services for Helen M. Beutel will be Tuesday, August 29, 2017 at 9:15 a.m. at the Fred C. Dames Funeral Home, 3200 Black at Essington Rds., Joliet to St. John the Baptist Catholic Church, 404 N. Hickory St., Joliet where a Mass of Christian Burial will be celebrated at 10:00 a.m. Interment will be in St. John Cemetery. Memorials can be made to the Franciscan Friars at St. John's, the Joliet Franciscan Sisters or Joliet Area Community Hospice. The visitation will be Monday from 4:00 p.m. until 8:00 p.m. For more information, please call 815-741-5500 or visit her Memorial Tribute at www.fredcdames.com