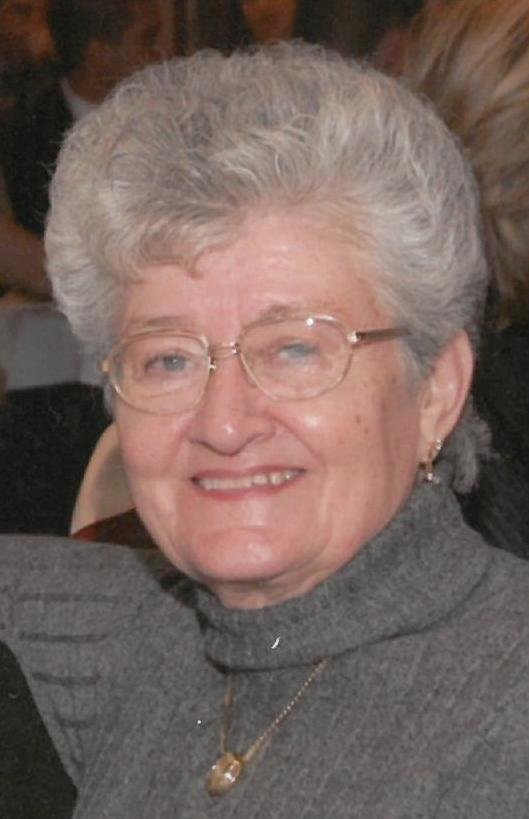 Obituary of Lillian Starcevich
Lillian M. Starcevich
(nee Musich)
Age 82, passed away on Monday, October 2, 2017 at Salem Village in Joliet. She was born in Joliet to Peter and Barbara (nee Kapella) Musich and was a lifetime resident. Lillian is a graduate of Joliet Township High School, Class of 1953. She worked as a real estate agent and office manager and was a member of Stone City VFW Post #2199 Ladies Auxiliary.
Lillian is survived by her children, Deborah (Patrick Rink) Starcevich of Joliet, David (Judy) Starcevich of Joliet, and Daniel (Susan) Starcevich of Shorewood; grandchildren, Ashley (Rick) Goddard, Matthew (fiancée Kayla Peterson) Starcevich, Lauren Starcevich, Benjamin Starcevich, Maxwell Starcevich, Theodore Starcevich and Mitchell Starcevich; and one great-grandchild, Kyler Starcevich.
She was preceded in death by her husband, George Starcevich (2004); her parents; one brother, Edward Musich; three sisters, Marie Haire, Bernice Uziel and Frances Harms; one brother-in-law, Tony Starcevich; and two sisters-in-law, Cecelia Kren and Katherine Seffner.
Lillian loved cooking, baking, volunteering for mostaccioli dinners at the VFW and spending time with her family. She also enjoyed vacationing in Florida with her husband, George. Even though she suffered from Alzheimer's for the past eight years, she always remained warm hearted and lively spirited. She will be dearly missed.
Funeral Services for Lillian M. Starcevich will be held Thursday, October 5, 2017 at 10:00 a.m. from the Fred C. Dames Funeral Home, 3200 Black at Essington Roads, Joliet, to St. Mary Nativity Catholic Church, 706 N. Broadway, Joliet, where a Mass of Christian Burial will be celebrated at 10:30 a.m. As it was Lillian's request, cremation rites will be accorded following Mass. In lieu of flowers, memorials in her name to Salem Village, 1314 Rowell Avenue, Joliet, would be appreciated. Private inurnment will be at St. Joseph Cemetery. Visitation will be Thursday morning, from 8:30 a.m. until time of chapel prayers at 10:00 a.m. For more information, please call 815-741-5500 or visit her Memorial Tribute at www.fredcdames.com