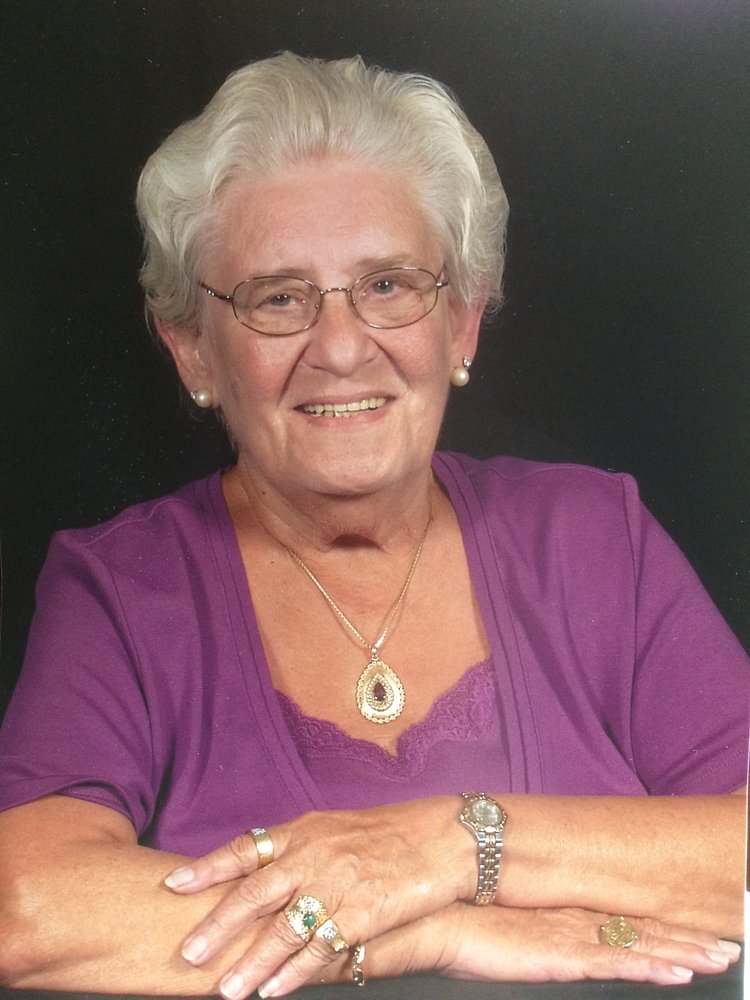 Obituary of Elaine Hudzik
Elaine M. A. Hudzik
"E"
At the age of 82, Elaine M. A. Hudzik passed away peacefully on Saturday, October 28, 2017 at her home in Plainfield, IL. Elaine, who used Elaine M. Hudzik legally but was always called "E" by her friends, was born in Plainfield, NJ but moved to Plainfield, IL after she retired from her distinguished career as a Civil Service employee. She was born on July 26, 1935, the eldest of Frank and Alice's (née Frankonis) three children. After graduating from North Plainfield High School in New Jersey, she worked for the United States Air Force at Camp Kilmer, the United States Air Force at Sheepshead Bay, Brooklyn, the United States Marine Corps in Philadelphia, and the United States Army at Raritan Arsenal. Upon its closure she was transferred to United States Army at the Joliet Arsenal. Once that location closed, she transferred to the United States Treasury between the locations of Washington D.C. and Chicago. She then retired from the Chicago location having more than 33 years of dedicated service. Along the way Elaine traveled, enjoyed being retired and did volunteer work at a local homeless shelter.
She is preceded by her parents.
"E" is survived by a younger sister, Alice L. (the late George) Pratte of San Jose, California; a younger brother, Frank (the late Elaine) Hudzik of South Plainfield, New Jersey; two nieces, Sharon Hudzik of South Plainfield, New Jersey and Gloria (Pratte) Senescall of the U.K.; one nephew, Max Hudzik of Spring Lake, New Jersey; and two great nieces, Laura and Isabelle Senescall of the U. K.
A Memorial Visitation for Elaine M.A. Hudzik will be held Friday, November 3, 2017 at the Fred C. Dames Funeral Home, 3200 Black at Essington Rds., Joliet, from 10:00 a.m. until time of services at 12:00 p.m. Inurnment will follow at Oakwood Cemetery in Wilmington, IL. As it was her request, cremation rights have been accorded. In lieu of flowers, memorials in her name to St.Jude Children's Hospital would be appreciated. For more information, please call 815-741-5500 or visit her Memorial Tribute at www.fredcdames.com