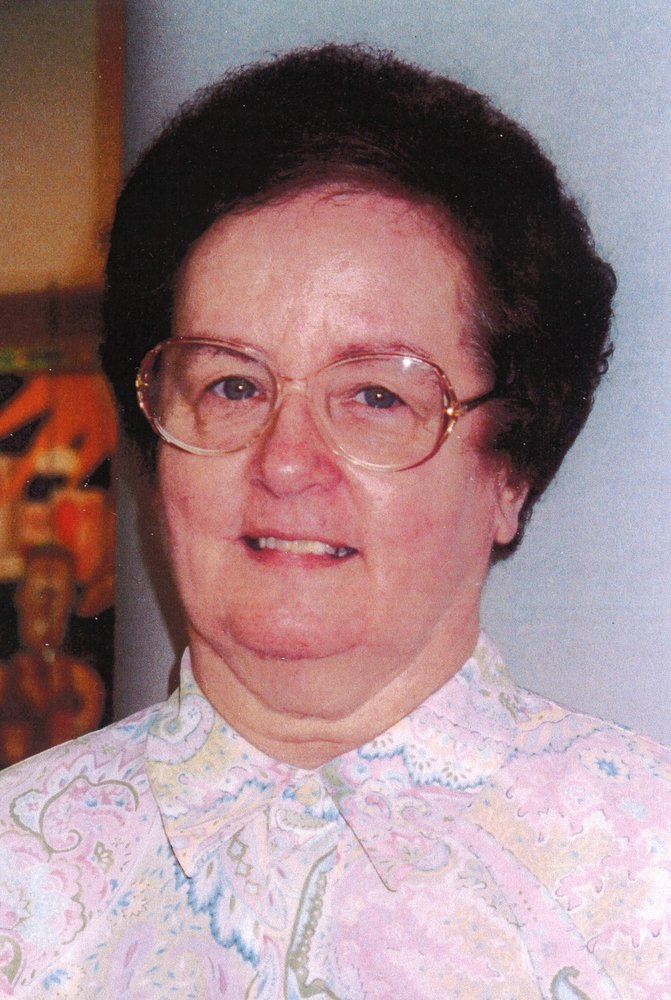 Obituary of Sr. Patricia McGuckin, OSF
Sister Patricia McGuckin, OSF
Sister Patricia McGuckin, OSF (1933 – 2018) died at Our Lady of Angels Retirement Home, Joliet, Illinois, on January 24, 2018. A native of Joliet, Illinois, she was one of five children born to Joseph and Caroline (Culik) McGuckin. She was preceded in death by her parents and her sister, Mary (the late James) McAsey and her nephew, Robert McGuckin. She is survived by her brother, Joseph (the late Theresa) McGuckin of Bloomington, Illinois and her sisters, Sister Margaret McGuckin, OSF, and Maureen (the late Walter) Mueller of Joliet. She is also survived by numerous nieces, nephews and cousins. Sister Patricia was a member of the Sisters of St. Francis of Mary Immaculate (Joliet) for 67 years.
Before entering religious life, Sister Patricia was a member of St. Joseph Parish in Joliet and attended the Parish Grade School. She graduated from St. Francis Academy. She earned a Bachelor of Arts degree from the College of St. Francis (University of St. Francis) Joliet, Illinois and certification from the Seraphic Institute of Theology from the College of St. Francis. She furthered her education at Illinois State University in Bloomington, Illinois with coursework in sign language and deaf education.
Sister Patricia began her ministry in the field of education in 1952 at St. Michael School in Sigel, Illinois where she taught grades 3 and 4. She taught grades three through eight, in schools in Illinois and Ohio. From 1971 to 1985, she taught grades 5 and 6 at St. Andrew grade school in Romeoville, Illinois. She served as a teacher's aide at the Franciscan Learning Center in Joliet, from 1989 – 2007. Teaching was a very important value to Sister Patricia and she was acknowledged as one of the congregation's excellent educators, when she was invited to give demonstrations to beginning teachers at various Joliet Diocesan Institutes for Teachers.
The wake for Sister Patricia will be at Our Lady of Angels Retirement Home, 1201 Wyoming Avenue, Joliet, IL, (Wyoming and Rt. 30) on Monday, January 29, 2018, from 2:00 – 6:45 p.m., with a Prayer Service at 4:45 p.m. and Mass of Christian Burial at 7:00 p.m. Memorials may be made to the Sisters of St. Francis of Mary Immaculate, 1433 Essington Road, Joliet, IL 60435. The Funeral Procession will leave from Our Lady of Angels on Tuesday morning, January 30, 2018, at 9:00 a.m. The Interment will take place at Resurrection Cemetery in Romeoville, Illinois. Funeral arrangements entrusted to the Fred C. Dames Funeral Home. For more information, please call 815-741-5500 or visit her Memorial Tribute at www.fredcdames.com