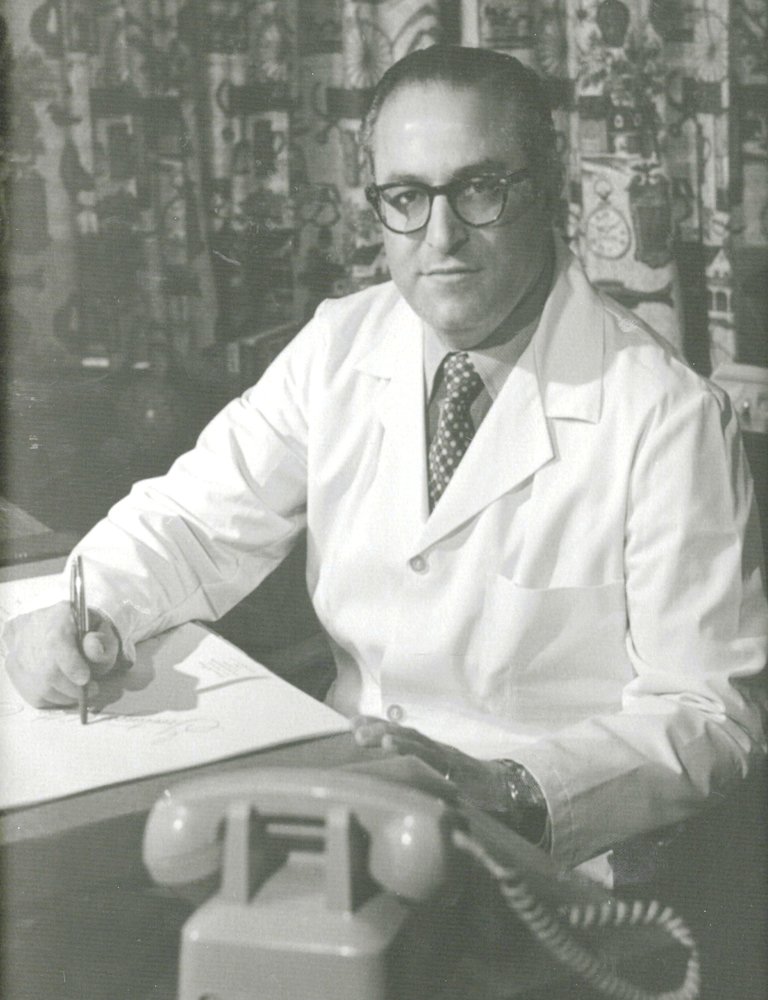 Obituary of Amin M. Khater, M.D.
Amin M. Khater, M.D.
Amin M. Khater, M.D., of Joliet, passed away peacefully on Tuesday, April 10, 2018, at Our Lady of Angels Retirement Home. Dr. Khater was born in Damascus, Syria, where he was raised and educated. He received his Doctorate in Medicine at the University of Vienna, Austria, and has been in private practice in Joliet since 1969. Dr. Khater was formerly employed in Montreal, Canada. He relocated to Chicago, and served his residency at Cook County Hospital. Shortly after graduation, Dr. Khater met his wife, the late Dr. Hazami F. (nee Farhat) Khater, who was the love of his life. They married in 1963.
Dr. Khater was a member of the American Medical Association, the American College of Obstetrics and Gynecology, and the American College of Surgeons. Dr. Khater was highly respected in his community. He delivered thousands of babies and was very proud that he had the opportunity to work alongside his son, Dr. Russell Khater, M.D.
Dr. Khater is survived by his three sons, Timothy (Mayada) Khater, M.D., Ph.D., of Lubbock, TX, Russell (Susan) Khater, M.D., M.B.A, of Joliet, and Kevin (Maya) Khater, M.D., Ph.D., of Lake Forest; nine grandchildren, Dalia, Keenan and Kareem; Alexander, Julia and Cameron; and Adam, Jade and Sara Khater; and two sisters, Seham and Nadia. Numerous nieces, nephews and cousins, including his niece, Rawda Chafi of Washington, D.C., also survive.
He was preceded by his loving wife of 53 years, Dr. Hazami Khater (2017).
Visitation for Dr. Amin M. Khater will be held TODAY, Wednesday, April 11, 2018, from 2:00-4:00 p.m. at the Fred C. Dames Funeral Home, 3200 Black at Essington Rds., Joliet. The funeral procession will leave at 4:30 p.m. to Al Aqsa Mosque Community Center, 17940 S. Bronk Rd., Plainfield, for prayer at 5:00 p.m. Interment will follow at Woodlawn Memorial Park. In lieu of flowers, donations to the Relief of Syrian Refugees at karamfoundation.org or The March of Dimes would be appreciated. For more information, please call 815-741-5500 or visit his Memorial Tribute at www.fredcdames.com