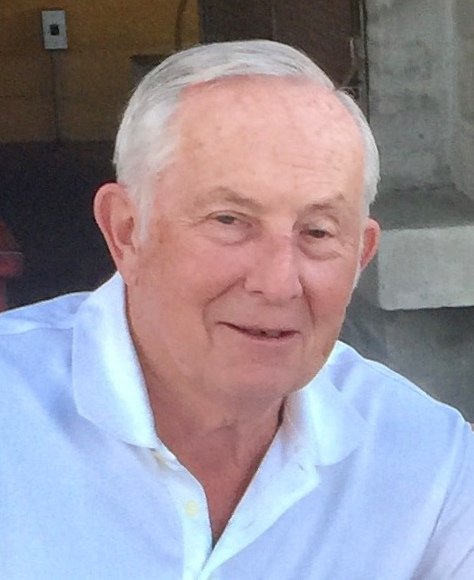 In Memory of
James A. Buchar
1944 - 2018
Obituary of James Buchar
James A. Buchar, age 73, a lifelong resident of Joliet, Illinois, passed away peacefully at his home on Wednesday, May 9, 2018. Jim was born on October 27, 1944. He graduated from St. Joseph's Grade School in 1958, was a graduate of Joliet Catholic High School, Class of 1962, graduated from Lewis College in 1966 and went on to earn his Masters of Business Administration from Northern Illinois University in 1973. Jim spent his entire 39 year career with the United States Government, working at the Ammunition Procurement and Supply Agency in Elwood, Illinois, Atomic Energy Commission, and at the U.S. Department of Energy at Argonne National Laboratory as Assistant Manager, Human Resources and I.T. Administration Services, receiving numerous recommendations throughout this career. He served in the U. S. Marines Reserves from 1966 to 1972 as a photo intelligence officer.
Jim coached Little League Baseball at St. Joseph's Park, coached for the Joliet Softball Association, coached basketball at St. Paul's School and served on their Athletic Board, and played baseball at Lewis College for 4 years.
He always looked forward to spending time with his children and grandchildren. Jim had a love for woodworking, was an avid reader, and truly enjoyed time with his close friends playing golf, racquetball, spinning and dinner dates. Since retirement, Jim looked forward each month to volunteering at the Daybreak Shelter where he helped to serve, and enjoyed the camaraderie of his friends. He had a passion to travel and was able to live out a lifelong dream of a trip to his grandparent's homeland of Slovenia.
Jim is survived by his beloved wife of 50 years, Pat (Bussey); his loving children, Kevin (Kathleen Eggers) of Chicago, IL, Kerry of Chicago, IL, Scott (Stacey Karcz) of Fairfax Station, Virginia, and Brian of Chicago, IL; his grandchildren, Zachary, Abigail, Ryan and Tyler; his brothers, Thomas (Merilee) of Joliet, IL and Gerald of Crystal Lake; brothers and sisters-in-law, Thomas (Noreen) Bussey of Chicago, Heights, Mary Bussey of Winchester, TN, Kay (Lynn) Krause of Joliet, IL, Mary Ellen (Bill) Kursell of Joliet, IL, Sue (Rudy) Mihelich of Joliet, IL, and Bill Dow of Joliet, IL. Numerous nieces, nephews and cousins also survive.
He is preceded in death by his father, Anthony J. Buchar; his mother, Victoria (Mutz) Buchar; brother-in-law, Walter B. Bussey; sister-in-law, Virginia (Bussey) Dow; and several aunts, uncles and cousins.
The family would like to thank the Joliet Area Community Hospice for their care and support during the past two months.
Funeral services for James A. Buchar will be held on Monday, May 14, 2018, at 10:15 a.m., from the Fred C. Dames Funeral Home, 3200 Black at Essington Rds., Joliet, to St. Paul the Apostle Catholic Church, 18 Woodlawn Avenue, Joliet, where a Mass of Christian Burial will be celebrated at 11:00 a.m. Military honors will be conducted under the auspices of the United States Marine Corps. Cremation rites will be accorded following services and interment will be private. In lieu of flowers, memorials may be made to St. Paul the Apostle Grade School, Joliet Catholic Academy, or the KSKJ Scholarship Fund. Visitation will be held Sunday from 2:00 until 7:00 p.m. at the funeral home. For more information, please call (815) 741-5500 or visit his Memorial Tribute at www.fredcdames.com
Proudly Serving the Communities of Joliet, Morris, Shorewood, Plainfield, New Lenox, Manhattan,
Rockdale, Wilmington, Braidwood, Channahon, Minooka, Coal City, Seneca and Ottawa Illinois. Serving
Will, and Grundy and Kendall Counties and as an approved airline transportation specialist nationwide
and global services.