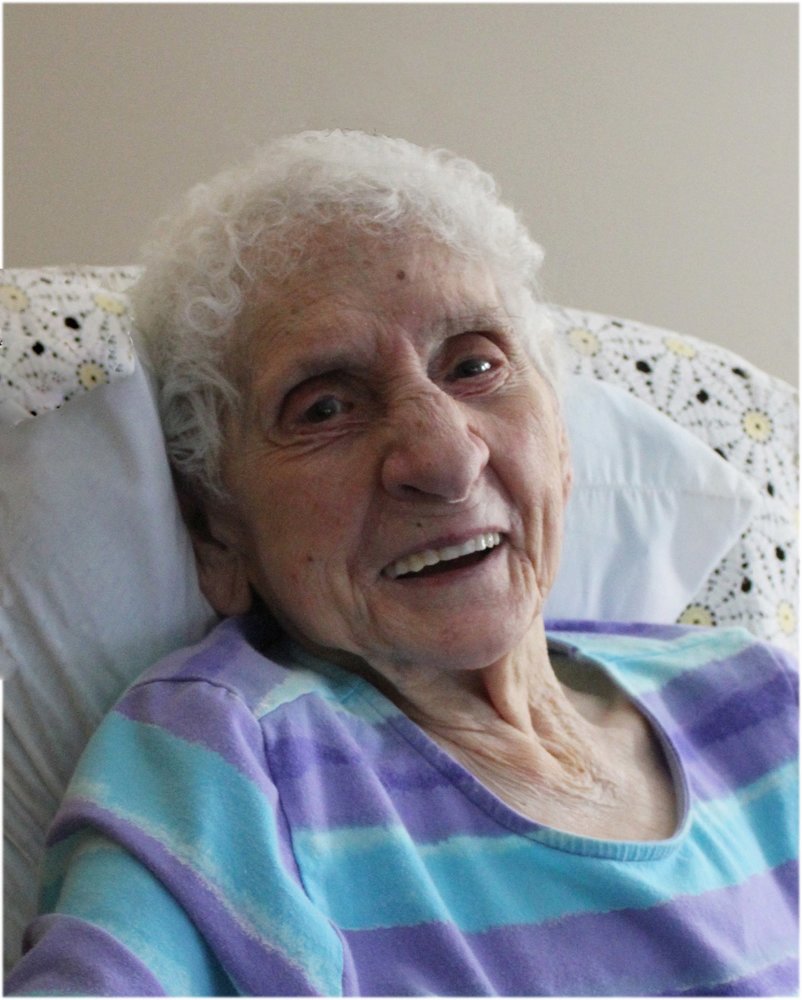 Obituary of Evelyn Szambelanczyk
Evelyn M. Szambelanczyk
(nee Mosinski)
Age 101, late of Joliet, and formerly of Chicago, passed away peacefully, Saturday, June 9, 2018, at Our Lady of Angels Retirement Home, with her devoted daughter by her side.
Born January 15, 1917 in Chicago, she was a lifelong Chicago (St. Stanislaus Kostka/St. William) resident, retiring to the Timbers of Shorewood in 2004, and later to Our Lady of Angels Retirement Home in 2014. She was an avid Chicago White Sox fan.
She was preceded in death by her husband, Norbert Szambelanczyk (1997); her parents, John and Jenny (nee Szafranski) Mosinski; one sister, Mary (Joseph) Martynowski; and four brothers, George (Lorraine) Mosinski, Frank (Irene) Mosinski, Edward (Lorraine) Mosinski, and Joseph (Marcella) Mosinski.
Surviving are her loving daughter, Sr. Faith Szambelanczyk, OSF of Joliet; devoted son, Arnold J. (Geraldine) Sambel of San Rafael, CA; three grandchildren, Arnold N. (Carrie) Sambel, Renee (David) Kristofors, and Victor (Tiffany) Sambel, all of California; nine great-grandchildren, Arnold, Jr., Ryan, Marina, Nicholas, Connor, Michael, Aubrey, Olivia, and Vivienne; dear friend, Sr. Maria Pesavento, OSF; and numerous nieces, nephews and cousins.
Visitation for Evelyn M. Szambelanczyk will be held Friday, June 15, 2018 from 9:00 to 10:00 a.m. at Our Lady of Angels Retirement Home, 1201 Wyoming Avenue, Joliet, and will be followed by a Mass of Christian Burial at 10:00 a.m. Interment in Saint Adalbert Catholic Cemetery, Niles.
Evelyn's family would like to thank the Nurses, Aides and Staff at Our Lady of Angels, as well as Joliet Area Community Hospice, for their loving care.
In lieu of flowers, memorials in her name to Joliet Catholic Academy Sr. Faith Scholarship Fund or Sisters of St. Francis of Mary Immaculate would be appreciated.
Fred C. Dames Funeral Home is in charge of arrangements. For more information, please call (815) 741-5500 or visit her Memorial Tribute at www.fredcdames.com