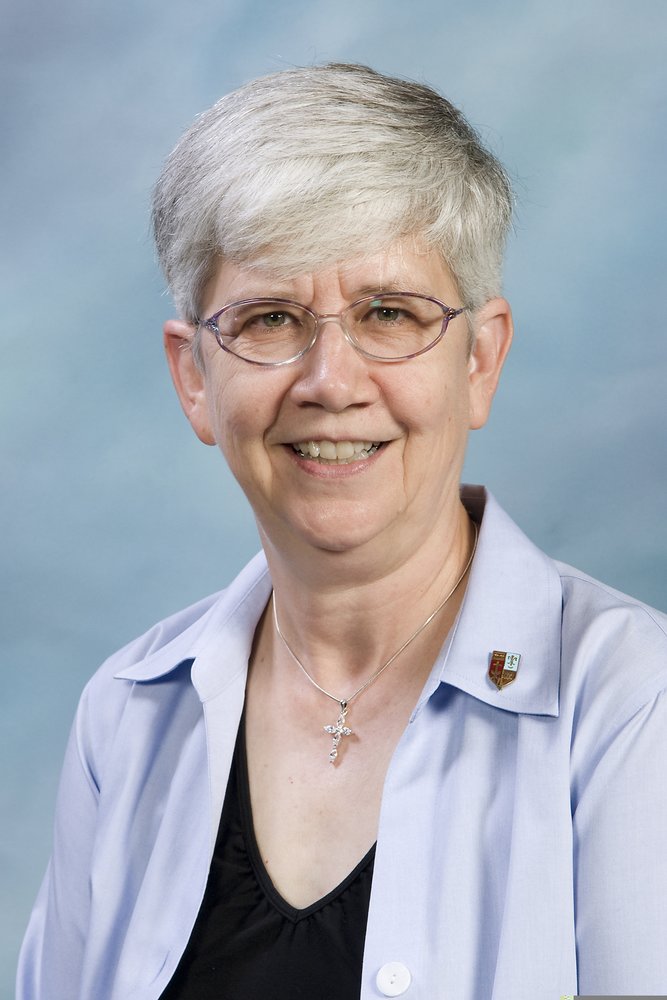 Obituary of Sister M. Jeanette Willenborg, OSF
Sister M. Jeanette Willenborg, OSF
Sister Jeanette Willenborg, OSF (1948 – 2018) died at Our Lady of Angels Retirement Home, Joliet, Illinois, on June 23, 2018. A native of Teutopolis, Illinois, she was the daughter of Shirley (Bushue) and Virgil Willenborg. She was preceded in death by her father and her sister, Mary Ann Willenborg. She is survived by her mother, Shirley Willenborg of Teutopolis, Illinois; her brothers: Father Henry, OFM, Bernard (Marian) and Richard (Anna Mae); and her sisters: Carol (Ken) Brummer, Laura (Jim) Niendiek, Dolores (Bill) Kreke, Connie Levitt, Brenda (Jeff) Weishaar, and Dorothy (Sam) Haarman. Sister Jeanette was a member of the Sisters of St. Francis of Mary Immaculate (Joliet) for 51 years.
Sister Jeanette attended Lillyville Grade School and graduated from Teutopolis Community High School. She has a Bachelor of Arts Degree from the College of St. Francis (now University of St. Francis) in Joliet, Illinois. She did further study at the Catholic Theological Union in Chicago, Illinois.
In 1970, Sister Jeanette began her ministry in the field of education at St. Andrew Grade School in Romeoville, Illinois teaching grades 3 and 4. In 1976, she began a thirty-four year commitment to the children of South Chicago where she ministered at SS Peter and Paul Grade School (1976 – 1984), Jesus Our Brother School (1984 – 1994), Our Lady Gate of Heaven School (1994 – 2005), and St. Michael School (2005 – 2009).
Sister Jeanette has received special recognition for her ministry. In 2003, she received the Dr. Nathan Jones Special Achievement Award at the Augustus Tolton Banquet. This award is given to teachers of Catholic Schools for having done exemplary work that transformed the African American students in their care. In 2009, she received the 74th Annual Educator of the Year Award from the South Chicago Chamber of Commerce.
Sister Jeanette requested that her body be given for cancer research. A Prayer Service for Sister Jeanette will be held at Our Lady of Angels Retirement Home, 1201 Wyoming Avenue, Joliet, Illinois, (Wyoming and Rt. 30) on Saturday, June 30 at 10:00 a.m. A Memorial Mass will follow the Prayer Service at 11:00 a.m. in the Chapel at Our Lady of Angels Retirement Home.
Memorials may be made to the Sisters of St. Francis of Mary Immaculate, 1433 Essington Road, Joliet, IL 60435.
Fred C. Dames Funeral Home entrusted with arrangements. For more information, please call 815-741-5500 or visit her Memorial Tribute at www.fredcdames.com