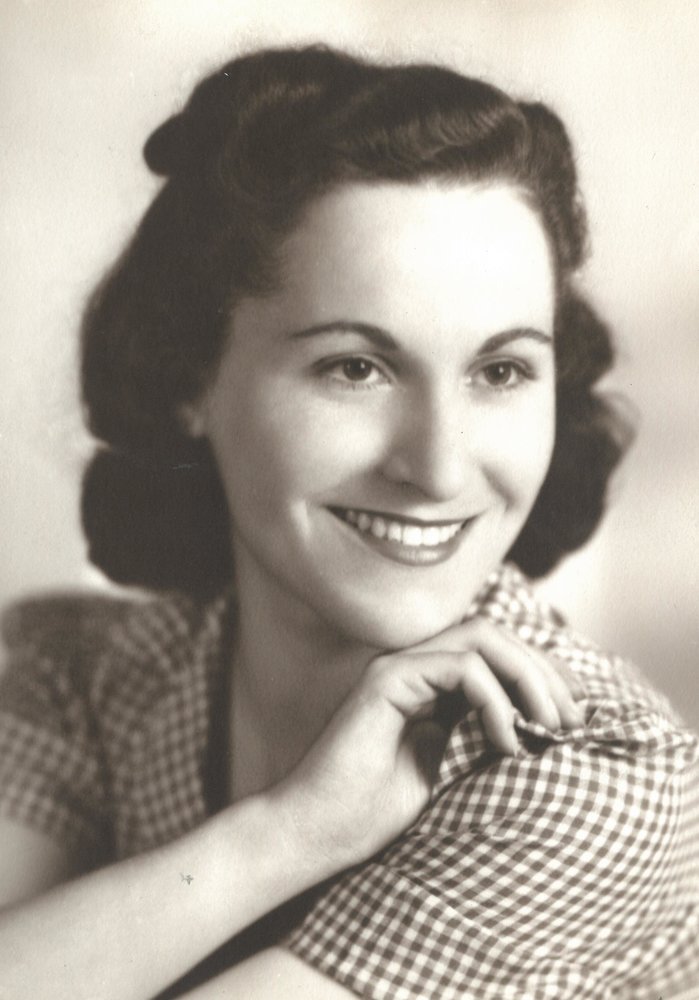 Obituary of Fannie Antonocci
Fannie M. Antonucci, age 97, of Joliet, passed away on Tuesday, July 10, 2018, at Our Lady of Angels Retirement Home. Born in Villetta Barrea, Italy, she emigrated to the United States as a child, resided in Joliet her entire life and was a graduate of Joliet Township High School, Class of 1938. She was employed by Sears and Roebuck, retiring from management, following 47 years of service. Fannie was a member of the Cathedral of St. Raymond Nonnatus.
She was preceded by her parents, Michael and Carmella (nee DeCroce) Antonucci and her siblings, Esileo "Izzy" (Diletta) Antonucci, George Antonucci, Marietta Antonucci, Noreen (John) Cunningham, Milena "Molly" (Edward) Hanson, Alice Antonucci and Armand "Army" (Rosalie) Antonucci.
Fannie is survived by her nieces and nephews, Arlene Prychitko, Ronald Koenig, Mark Hanson, Michael Antonucci, Gregory Antonucci, Julie Shephard and great nieces and nephews, Daniel Shields, Cari Shields, Brian Shields, Ami Chignoli and Christine Kessler.
The family would like to extend a sincere thank you to entire staff and caregivers at Our Lady of Angels where she spent the last eleven years truly enjoying the company of the staff and other residents, cheating at bingo, and singing loudest and off key at daily mass and Monday sing-a-longs.
Visitation for Fannie M. Antonucci will be held on Friday, July 13, 2018, at Our Lady of Angels Retirement Home, 1201 Wyoming Ave., Joliet, from 5:00 p.m. until a Mass of Christian Burial to be celebrated at 6:00 p.m. Private entombment will be held at Resurrection Mausoleum. In lieu of flowers, memorials in her name to Our Lady of Angels Retirement Home would be appreciated. Arrangements entrusted to the Fred C. Dames Funeral Home. For more information, please call 815-741-5500 or visit her Memorial Tribute at www.fredcdames.com