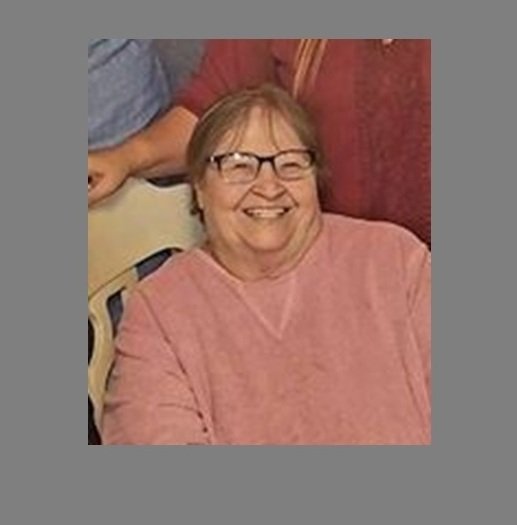 Obituary of Roberta L. Barney
Roberta L. Barney
(nee Shawmeker)
Roberta L. Barney (nee Shawmeker) passed away on Sunday, November 4, 2018, at the age of 75. Berta was born on June 5, 1943, the daughter of Billie and Lillian (nee Lake) Shawmeker. She was a lifelong Joliet resident, attended Lockport High School and was employed for several years at Johns Manville Corporation before retiring. Always full of laughter, Berta enjoyed traveling with her husband, riding her own motorcycle, and being with her animals. She cared for and loved her family unconditionally and always enjoyed spending time with her grandchildren and great grandchildren.
Roberta is survived by her children, Terri (Sinnette) Spencer, Charles T. (Catherine) Swanson III, Wayne (Bo) Swanson, and Jacquie May; grandchildren, Brandy (Kim) McSherry, Sabrina McSherry, SamanthaJo (fiancé Anthony Alonzo) Swanson, Samantha Chase, and Ryne, Erinn, and Halle May; great grandchildren, Allyssa Dewitt, Charles T. Swanson V, Camden Swanson, Jason, Aiden, and Landon Alonzo; and her siblings, Barb Zielke, Gary (Trish) Shawmeker, Diane Shawmeker, Phil (Karen) Shawmeker, and Paula Shawmeker; several nieces, nephews and family.
She is preceded in death by her loving husband of 35 years, Jack Barney (2005); two grandsons, Charles T. Swanson IV and Jason Douglas Sraj; her brother, Gerald Shawmeker; and two sisters, Michelle Spurgeon and Billie Jean Shawmeker.
Funeral Services for Roberta L. Barney were held privately by the family at Fred C. Dames Funeral Home, 3200 Black at Essington Rds., Joliet, IL. As an expression of sympathy, memorial contributions in her name may be sent to Joliet Area Community Hospice, 250 Water Stone Circle, Joliet, IL, 60431. For more information, please call 815-741-5500 or visit her Memorial Tribute at www.fredcdames.com