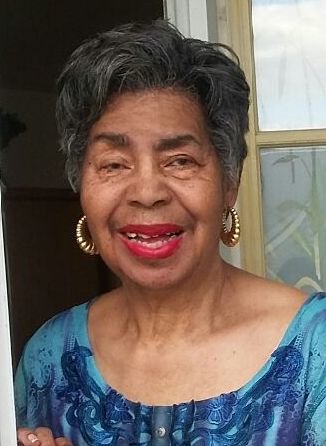 Obituary of Dorothy Mae Petty
Dorothy Mae Petty
(nee Pugh)
Dorothy Mae Petty passed away peacefully on Saturday, April 6, 2019, at her home in Plainfield. Dorothy was born on January 23, 1934 in Grand Junction, TN, the daughter of the late Coy and Lucille (nee Spinx) Pugh. She grew up in Chicago and was a graduate of McKinley High School. She married her dear husband, Emmitt, after his return from WWII on September 25, 1954, and they lived most of their life in their home in Glen Ellyn.
Dorothy worked for the department of health and served as a member of her councilman's office in the 1960s. She became a member of the Progressive Rod and Gun Club in Princeton, WI, where she enjoyed fishing, socializing with her friends and even held the position of president. She enjoyed traveling around the country as Emmitt's guest in the IAAI. Dorothy's major talents were interior design, shopping, and making friends wherever she went. Her favorite hobbies were visiting with her grandkids and collecting unique tea pots from all over the globe. Dorothy loved to entertain, cook, and host parties.
Dorothy is survived by her loving husband of 65 years, Emmitt Petty, Sr.; her children, Emmitt Jr.(Sherrie), Dinah Kee, Duane (Athena), David (Leslie), and Douglas; twelve grandchildren, Robert, Amber, Ashley, Brittany, Nicholas, Aaron, Kalen, Alliyah, Jewelle, David Jr., Ondra, and Christopher; twelve great-grandchildren; her sister, Angeline; and a host of nieces, nephews, and cousins.
She was preceded in death by her parents; brothers, Robert, James, and Jacob; sister, Alberta; and her granddaughter, Tasha.
Funeral Services for Dorothy Mae Petty will be held on Friday, April 12, 2019 at 11:00 a.m., at the Fred C. Dames Funeral Home, 3200 Black at Essington Rds., Joliet, IL. Interment will follow at Abraham Lincoln National Cemetery. Visitation will be held on Thursday, April 11, 2019 from 2:00 until 8:00 p.m. For more information, please call 815-741-5500 or visit her Memorial Tribute page at www.fredcdames.com