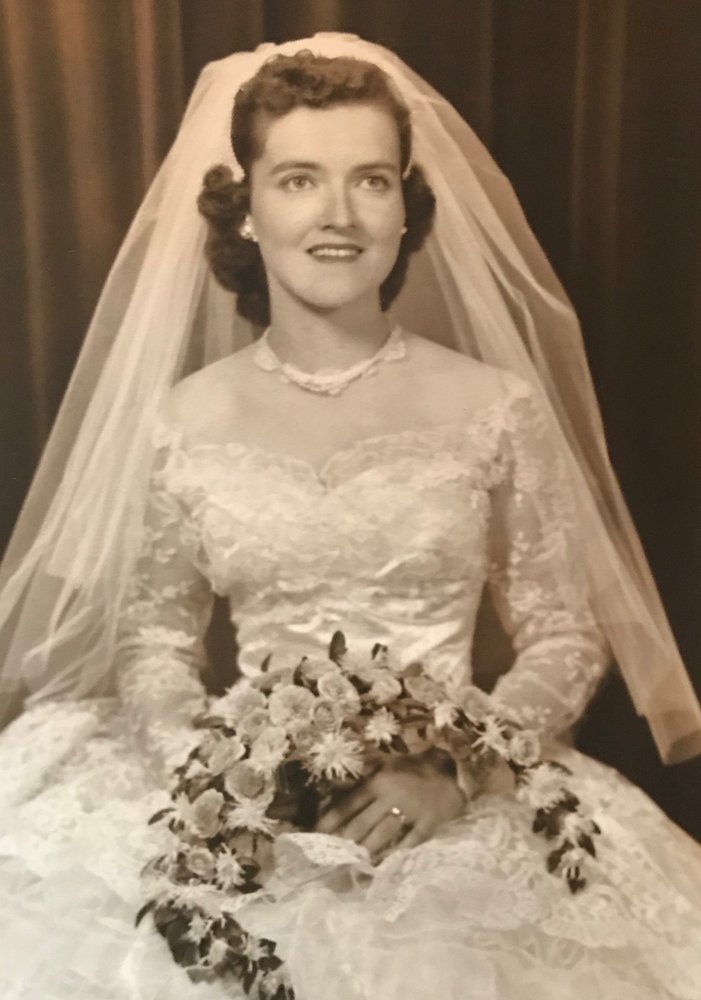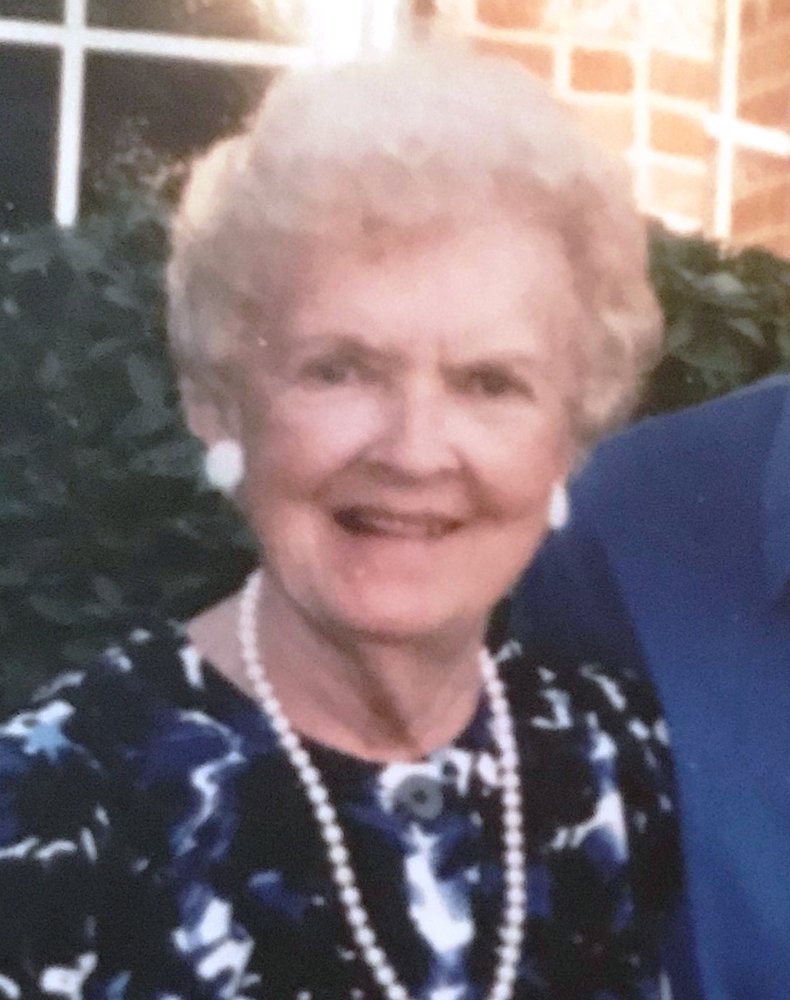 Obituary of Mary M. McGrail
Mary Margaret McGrail, age 89, of Chicago, IL passed away peacefully on Friday, April 12, 2019. Born the oldest of eleven to Veronica (nee Haley) and Leo Keigher, Mary loved her family more than anything. Mary took on the role of loving sister to Br. Leo Keigher C. M., Margie Keigher, Theresa (the late Jerry) O'Connor, Rita (Glenn) Keenan, Eileen (Tom) Schiltz, Pat (the late Carroll) Keigher, Jim (Joyce) Traina, Kathleen (Warren) Lindsay, the late Lois (Tom) Flavin, and the late Mike Keigher with great care. She loved growing up in Joliet and made many wonderful memories there with her family.
She was the beloved wife of the late John "Buddy" McGrail, whom she met while working in the CTA offices when the rapid transit merged with the elevated trains. He asked her to marry him at the Aragon Ballroom while he was on furlough from the Army. When he returned from Korea, they married at the Cathedral of St. Raymond on September 26, 1953 with over 400 family and friends celebrating with them. In early November 1955, Mary and Buddy welcomed their daughter Maureen (Bob) Rawls, giving Mary one of her most favorite titles: Mom. A year later, Jack (Judy) arrived, followed by Jim (Jane), and Tim (Holly) McGrail. Mary was also a loving sister-in-law of Margaret (the late Cliff) McGrail and the late Shirley McGrail.
Mary spent her days cooking delicious meals for her family and was known for her generous portion sizes—especially those of her famous cheesecake. She attended daily Mass and spent every evening praying the family rosary. Her favorite moments were always spent with her family. Shortly after Buddy retired from the CTA, she became a grandmother—a title that Mary was born to hold. Over the years, Buddy and Mary would welcome sixteen grandchildren: Greg, Laura, Meagan, Erin (Tyler), Matt, Dan, Michael, Ryan, Kerri, Sarah, Patrick, Katie, Matt, Maggie, Mary and Kelly;and a great grandchild, Molly. She and Buddy never missed anything—school plays, recitals, ball games, and graduations. Most importantly, the solid Catholic faith and family values that they worked so hard to instill in their family will be carried on for generations to come. May God bless you, Mary.
Funeral Services for Mary M. McGrail will held on Tuesday, April 23, 2019, at 9:45 a.m. from the Fred C. Dames Funeral Home, 3200 Black at Essington Rds., Joliet, IL to St. Mary Immaculate Catholic Church where a Mass of Christian Burial will be held at 10:30 a.m. Interment will follow at St. Mary Immaculate Cemetery. Visitation will be held on Monday from 3:00 p.m. to 8:00 p.m. For more information, please call 815-741-5500 or visit her Memorial Tribute at www.fredcdames.com